Client

Worten

Role

Power Platform

Year

2023
Founded in 1996, Worten is the consumer electronics and entertainment branch of the Portuguese retail giant Sonae, operating a network of close to 240 stores spread across all regions of Portugal, but also Spain and Angola. Worten is the retail market leader in Portugal for home appliances, IT products, telecommunications, sound & image, and entertainment, and operates the largest e-commerce website in Portugal – worten.pt – online since 2001. Over 4.000 people work at Worten, spread across several multidisciplinary teams.
Worten stores spent a tremendous amount of time going through a few applications and sending individual orders by email whenever they wanted to place a stock order. Those emails were sent to the central and the inventory teams, which would follow up on them after confirming all the necessary information, unfortunately scattered across several places. The whole process was unintuitive and decentralized, resulting in a tremendous amount of time spent by multiple teams on a task that should be simple to do. Worten needed a way to streamline the process and free people up for other tasks.
Worten wanted to embark on a low code journey with Microsoft and was looking for a partner that would not only solve the ordering problem but would also empower their team to start developing their solutions. Through Microsoft, Worten discovered DevScope's work with low-code and was impressed by our know-how.
After some envisioning sessions to identify use cases at Worten, stock ordering came up as an evident issue that needed tackling and a perfect fit for a low code application.
Released at the end of January 2023, the Worten App TSR is a Power App available on employees' cell phones connected to the organization's stock SQL Database, from which the SKU/EANs are provided. The process is so intuitive that training was barely necessary.
Worten was looking to empower their team to develop future low-code applications, so the project included training sessions and closely following the app's development. As such, ambassadors at Worten received PowerApps and Power Automate training for a couple of days before any work started on the app. The team also learned best practices throughout the project they can put into practice in the many use cases identified by Worten.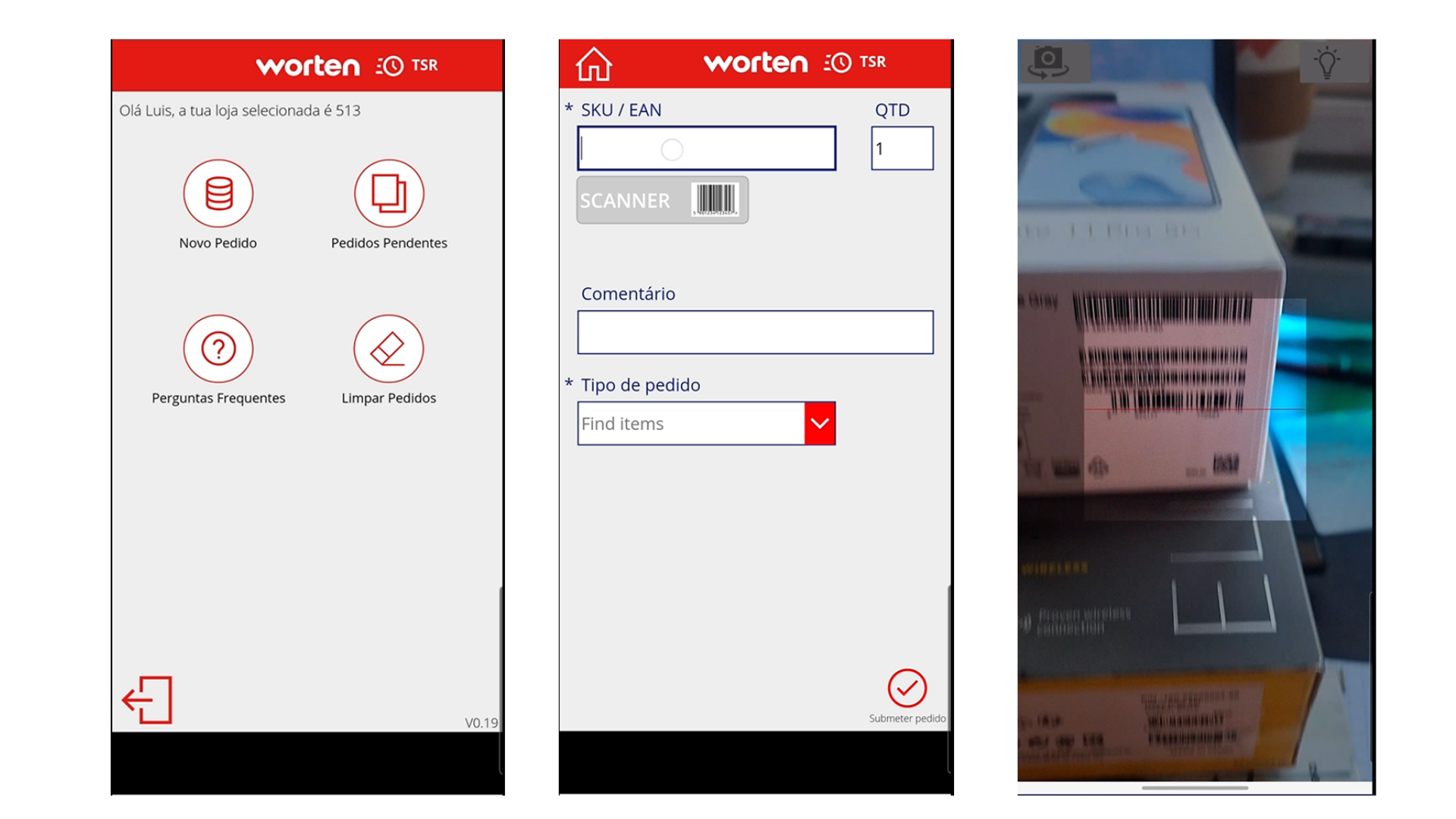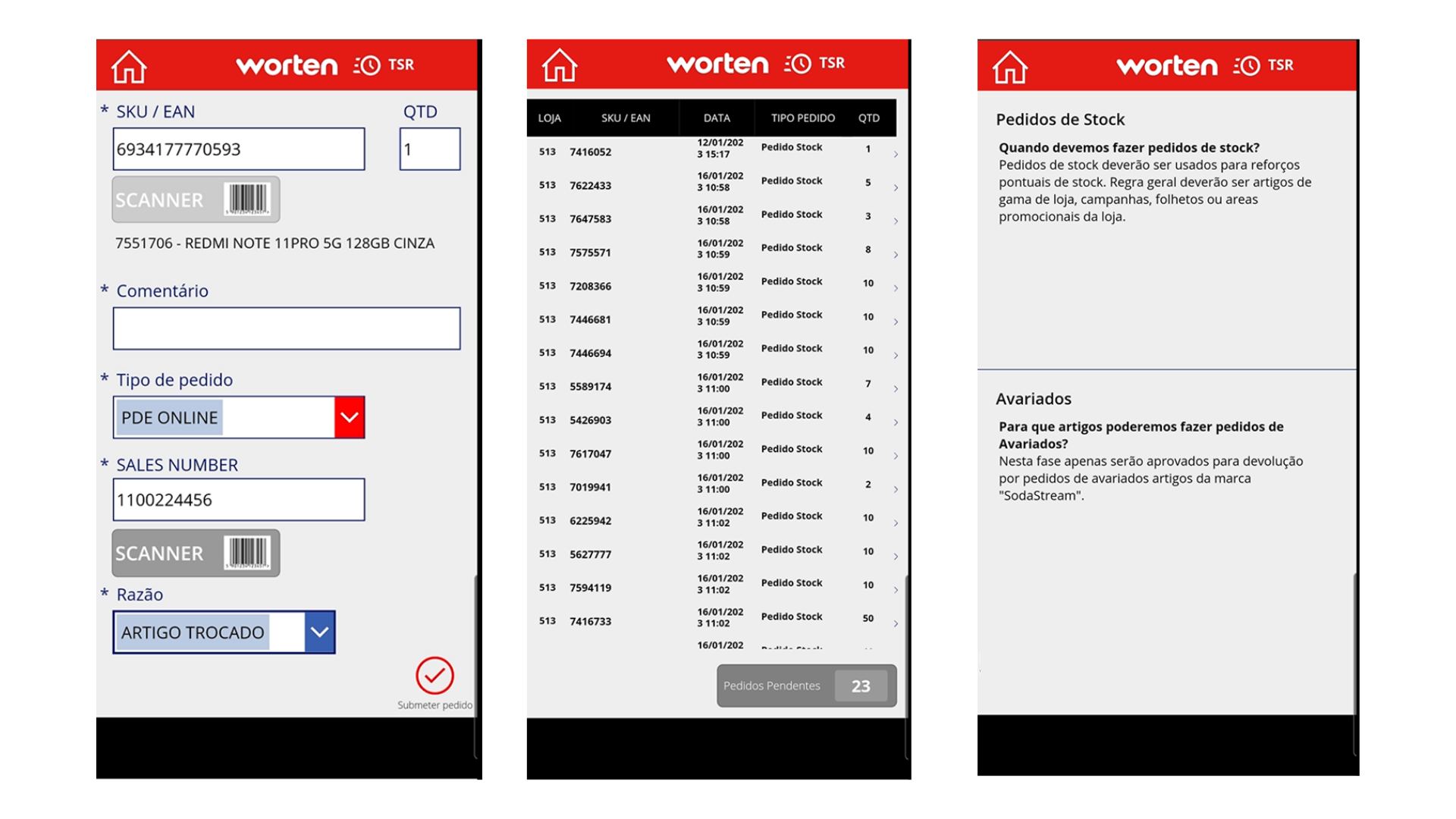 With so many teams involved in the ordering process, governance became a relevant issue at the start of the project, so Worten took the opportunity to tackle it alongside this solution.
Worten teams at stores quickly adapted to the new Power App and the stock ordering process decreased dramatically: the overall time spent from requesting stock to getting an answer decreased from 90 minutes on the old manual process to 15 minutes using the PowerApp.
"Instead of telling the team to go through 50 apps and send an email after 60 minutes, we tell them to go there and do everything in 5 minutes. The stores adapted beautifully."

– Paula Paulino, Digital Transformation Manager, Worten
However, it's the paradigm shift that low-code brought to the organization that Worten is especially happy with. It gave the team the digital maturity to identify, work and, improve, and to shorten the delivery time of their own low-code projects. Low-code is starting to take root and is seen as a reality that's going to help Worten, especially when it comes to short-term deliverables until structural solutions arrive.
"Low-code is no longer a boogeyman we want to escape from. People have identified the use cases we have, so now it's time to proceed."

– Paula Paulino, Digital Transformation Manager, Worten
Despite being launched at the end of January, the Power App has received a regular stream of new features that made it more complex and able to answer Worten's strategic needs.