Client

SPAR

Role

Business Intelligence

Year

2018
Making the right decisions by gathering and centralizing data from over 100 stores.
Founded in 1932 by Adriaan van Well in the Netherlands, SPAR is an international group of independently owned and operated retailers and wholesalers who work together in partnership with the SPAR brand. There are over 12.500 SPAR stores in 42 countries worldwide, over 100 of which located in Portugal.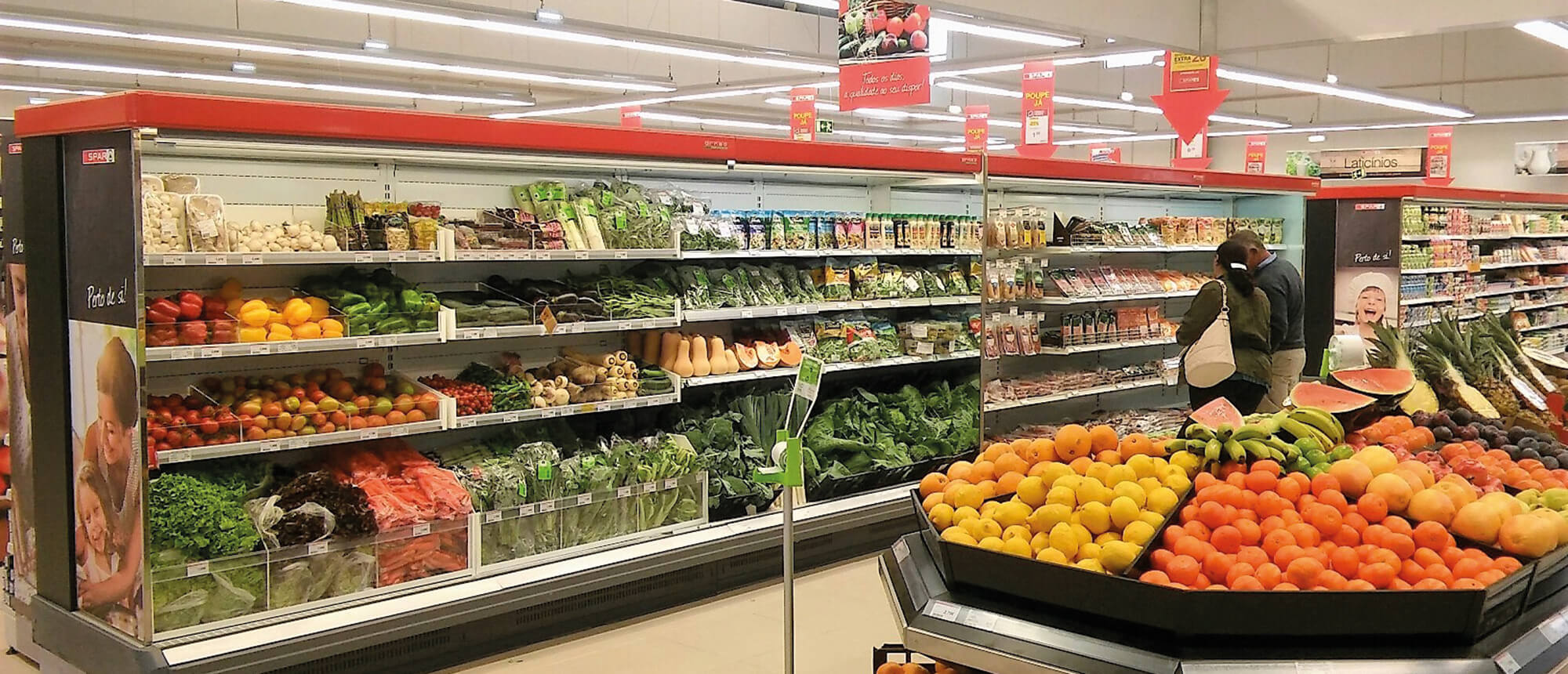 As with most retailers of considerable size, SPAR collected massive amounts of data regarding their operation but accessing and crossing it wasn't always an easy task. The retail sector can be ruthless to those unable to identify and grab opportunities, and SPAR had a huge need to analyze pretty much everything from suppliers to warehouses, sellers, marketing, finance, operations, etc. Everyone at the company had their own perception of the business, but there simply wasn't enough information to make educated guesses. SPAR scheduled a meeting with DevScope to find out how we could help.
There is only one chance to make a great first impression so, after a brief PowerPoint presentation, we put words into action and took the liberty to connect a few of SPAR's databases and extract some data previously deemed unreachable.
SPAR wanted to build a Reporting and Analytics (RAP) platform that could enable its end-users to be decision-makers. The company's ultimate goal was to increase its teams' efficiency but, in order to do so, they had to equip them with proper tools to not only analyze data but also act on it.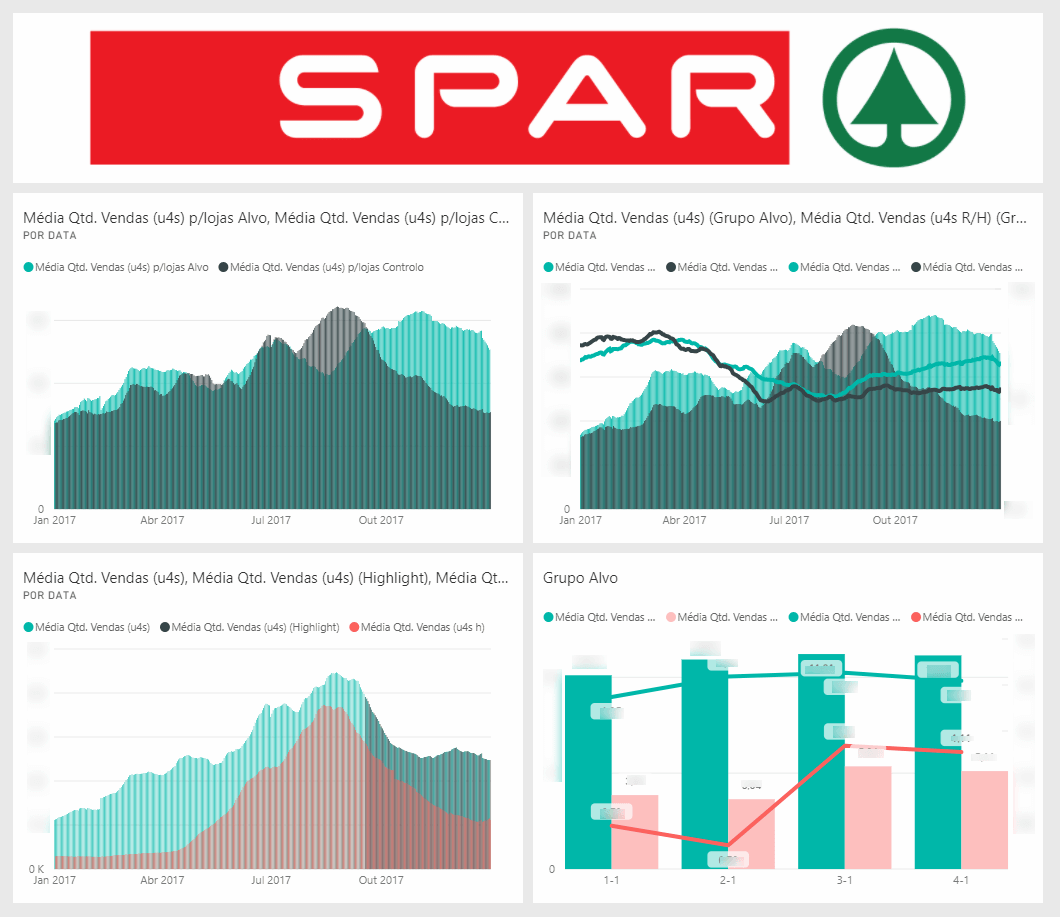 DevScope's proposed solution used Microsoft® Power BI™ to display data and was built on Azure Cloud Services, namely Azure Gateways and Service BUS to read and sync all business data stored in SPAR's on-premise data sources.
This internal network was set up using several Excel files, handled and updated by SPAR's management teams, and SQL Server, namely:
MaxiRetail – SPAR's business info is synched and stored in a central SQL Server with data from POS and BackOffice systems at each of their stores.
Power BI Data Warehouse – A SQL Server database was set up in order to speed up the insertion of thousands of daily registries to Power BI™.
Microsoft Dynamics NAV – SPAR's ERP feeds the BI SPAR model with info as well.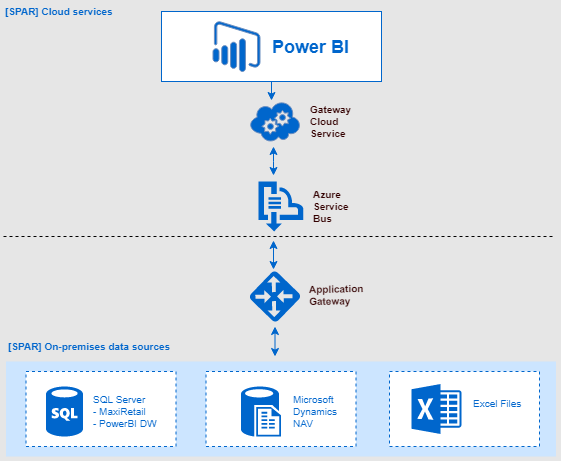 There were a few obstacles along the way, though. Right off the bat, real-time analytics for Big Data became a challenge given SPAR's data complexity and quantity.
SPAR has several departments (marketing, commercial, logistics, operations, finance, etc.) and the company isn't centralized in several parts of the country. Each team had used Excel spreadsheets to manage their daily work, and crossing information between them to get a sense of their daily activity was nearly impossible.
SPAR processes thousands of daily transactions on thousands of items multiplied by 365 days throughout the year, all accumulated and spread across several PCs and servers. This kind of chaos made decision-making in a timely way very difficult.
Identifying which products' sales were down during a given period could only be done if the server was updated daily and could take SPAR between 2 to 3 hours. After that, they would have to figure out where that scenario had the biggest impact, which could take an additional 3 hours. One person alone could spend a whole day providing a couple of numbers.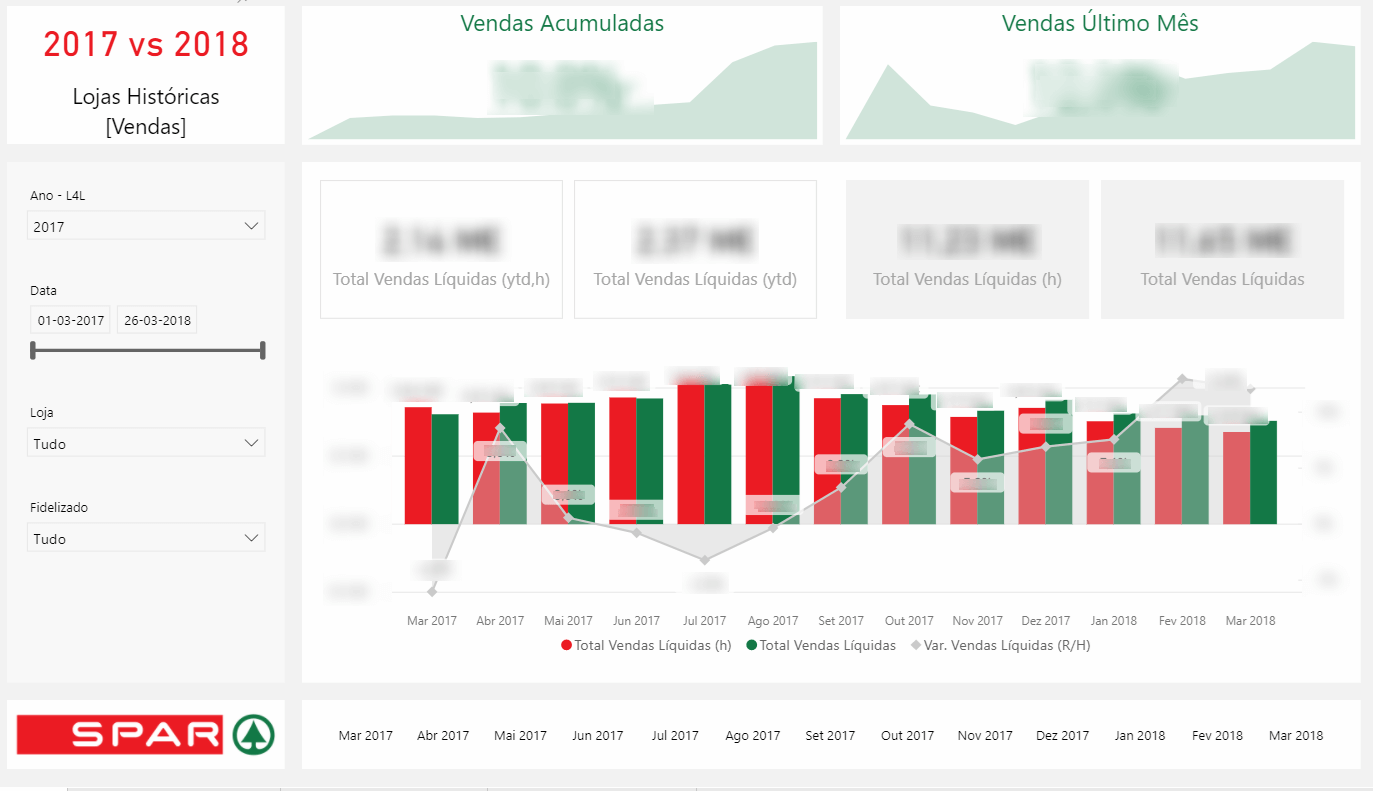 We would have a new problem on our hands the following day without taking care of the previous ones. We were driving without any orientation, and a lot of speed and no guidance is a disaster. Small teams with the proper tools are able to do what large teams can't when if they don't have access to centralized data.

– Francisco Portugal, SPAR Administrator
We managed to deliver and implement the proposed solution on time, and our Business Intelligence team's dedication was full, so much that a strong connection between both companies persists to this day. DevScope still keeps a dedicated consultant on-site at SPAR who has effectively become part of the company.
SPAR's sales grew by double digits in just a few months. DevScope's Power BI solution allowed the retailer to have a more detailed and informed view of their sales, prices, margins, and stock, and identify some key opportunities, such as products with a large profit margin but low in stock.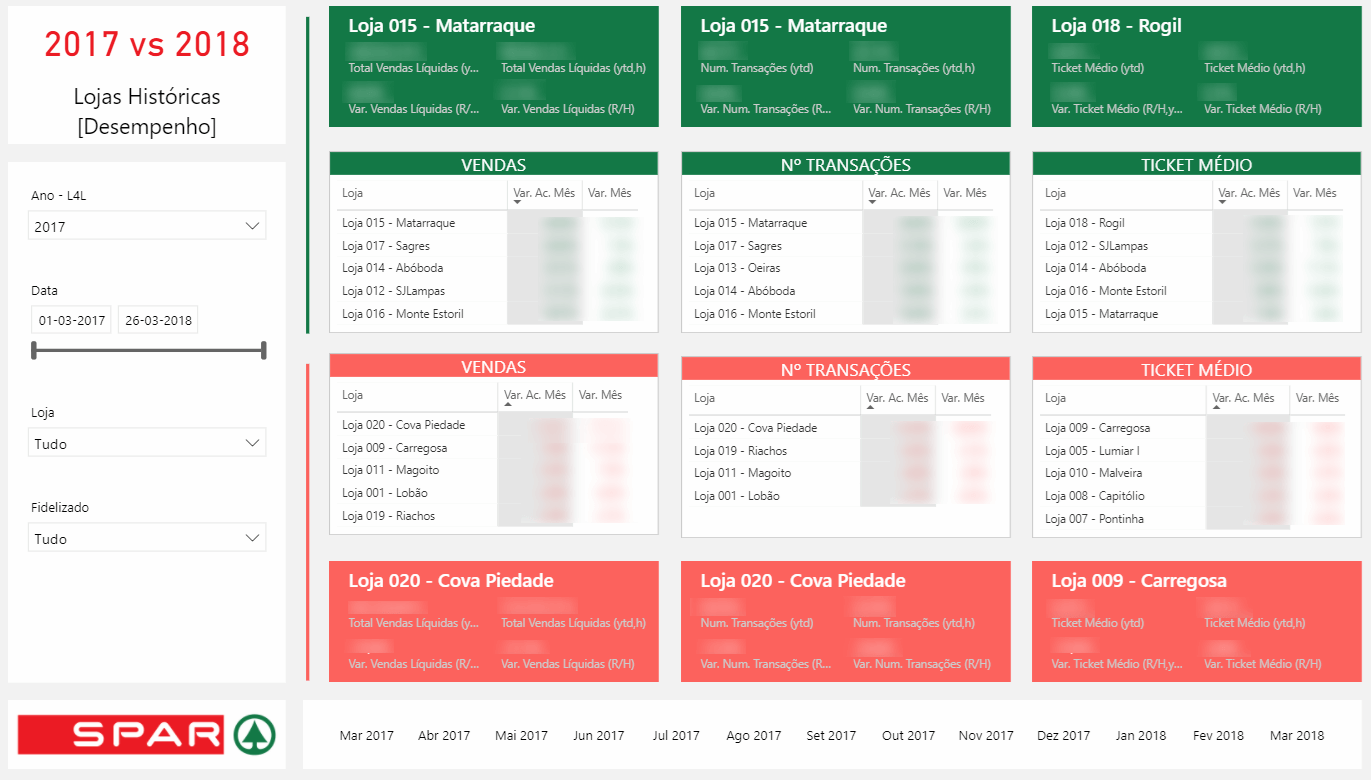 DevScope and Microsoft Power BI have become an integral part of the management team at SPAR, and the company stopped depending on a SQL manager to extract data from queries. Pedro Fardilha, our consultant working with SPAR in loco, closely monitors the company's activity on a weekly -and often daily – basis.
Today we have one single source, one single way of doing business based on data!
– Francisco Portugal, SPAR Administrator
SPAR no longer needs to go with their gut about business – decisions are now based on facts and backed by numbers.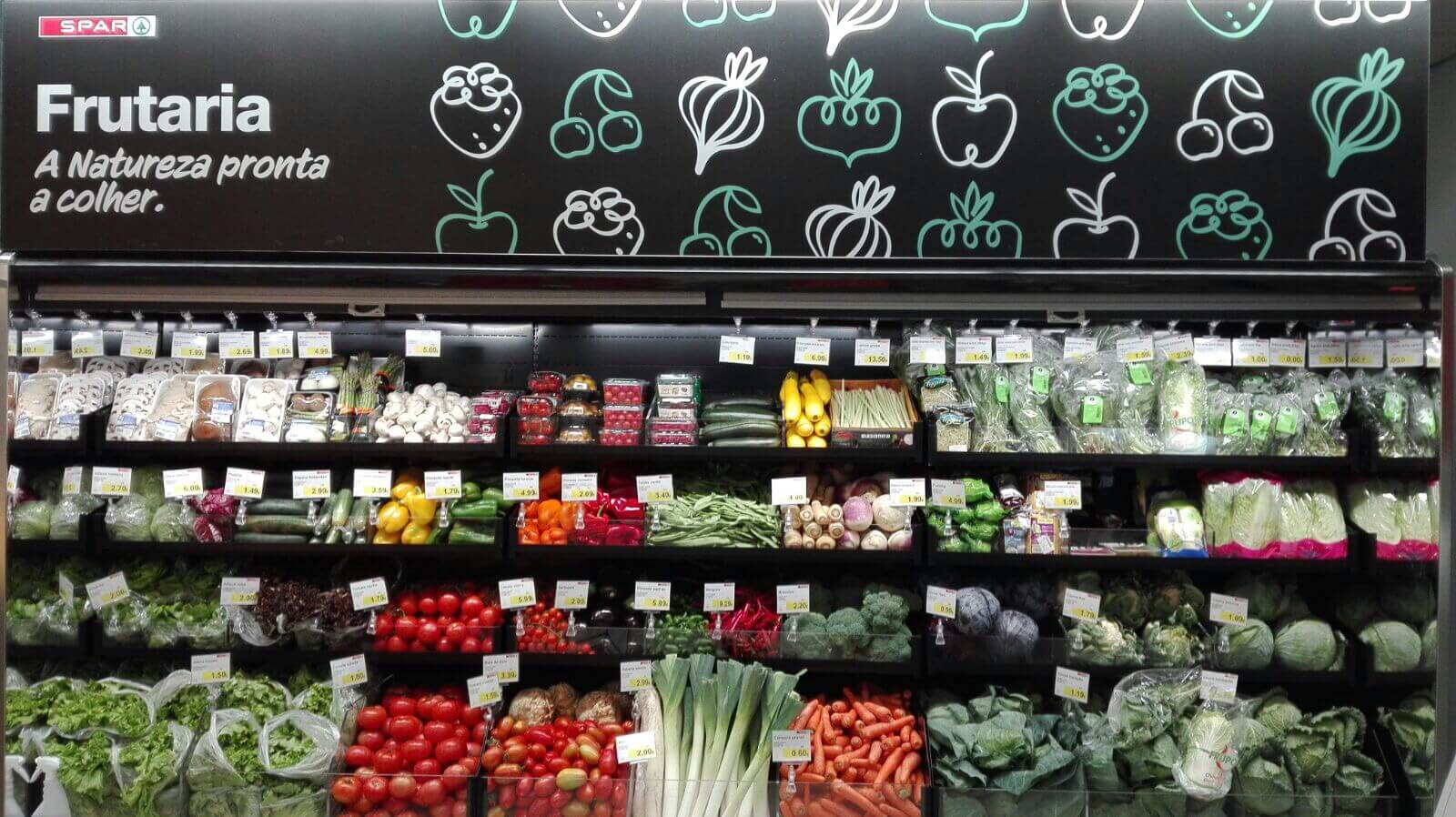 Centralized SPAR's information by connecting SQL Server and Excel databases to Azure Cloud Services.
Used Power BI to give SPAR a more detailed and informed view of the company's teams' activities.
Do you want to learn more about DevScope's solutions? Contact us.
Are you a DevScope client and would like to have your case study featured here? Get in touch