Client

Sonae RP

Role

Portals & Collaboration

Year

2020
Achieving simplicity is hard, but the right tools can turn intricate processes into a simple and fluid string of tasks.
Sonae Retail Properties (Sonae RP) is focused on the management, development, and enhancement of more than 100 owned retail real estate assets with a market value of over a billion Euros. Its scope of activities includes the management of condominiums in shopping malls anchored in a Continente supermarket.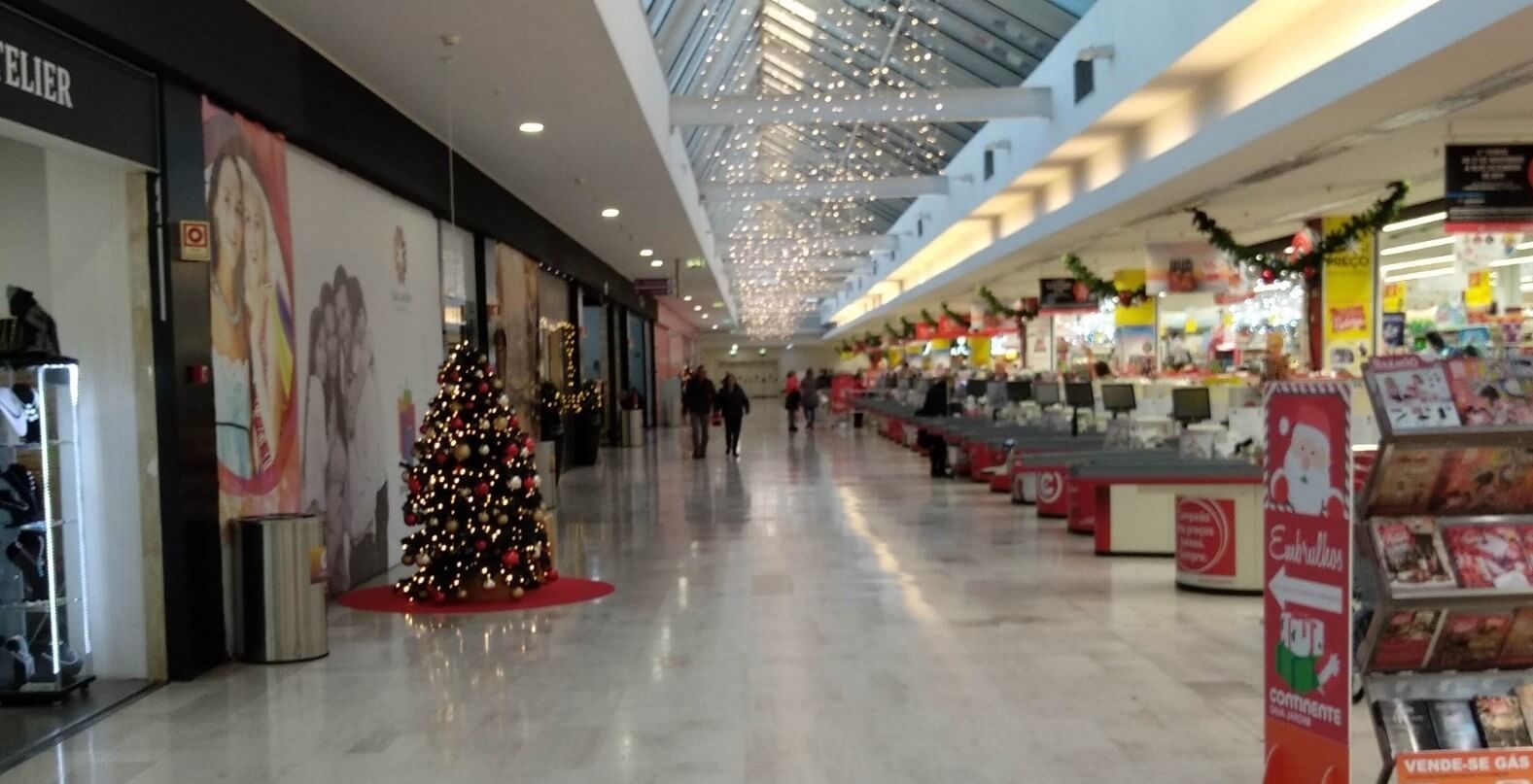 We were contacted by a team at Sonae RP tasked with managing 4 retail condominiums anchored in Continente hypermarkets that together represented more than 100 payments to suppliers per month. Payments were processed on Excel, discussed by email or word of mouth, and made by cheques that required the approval and signature of specific people in the chain of command. The result was an unnecessarily intricate and lengthy process, too dependent on the physical availability of the people in charge of the condominiums. Sonae RP wanted to dematerialize this system, replacing it with a digital one that could save time and work without affecting the correct validation and payment of expenses.
 " We used to receive invoices by mail, a process that could led to delay in payments in case documents were mishandled or lost. Additionally, validation of payments was performed by one person with the consequent increased risk of human error"

António Pinheiro, Controller at Sonae RP
The relationship between DevScope and Sonae is a long and prolific one, featuring several tailored solutions deployed over the years. WTalk is probably our most well-known solution among Sonae staff, an internal communications platform developed on SharePoint 2013 ingrained in the daily lives of several of the company's brands across Portugal and Spain.
After a fruitful analysis workshop, where DevScope and Sonae RP's team discussed the best approach to the workflow they wanted to implement, Carolina Trigo, Project Manager at DevScope, developed a document outlining what had to be done. A few years have passed since WTalk's debut, so SharePoint Online was naturally the platform of choice to develop Sonae RP's new solution. On top of the default experience, our team added a little customization in the form of ListView Command Sets and made extensive use of Microsoft Flow.
The platform was developed to be as straightforward to use as possible and features two main areas accessible via the homepage: retail condominiums ("Condomínios") and suppliers ("Fornecedores"). Each condominium has its area in the "Condomínios" section, featuring a link to each of the profiles in the approval chain of command. Users also find a document library for each condominium, a comments section, and a payment record so past invoices can be checked if needed.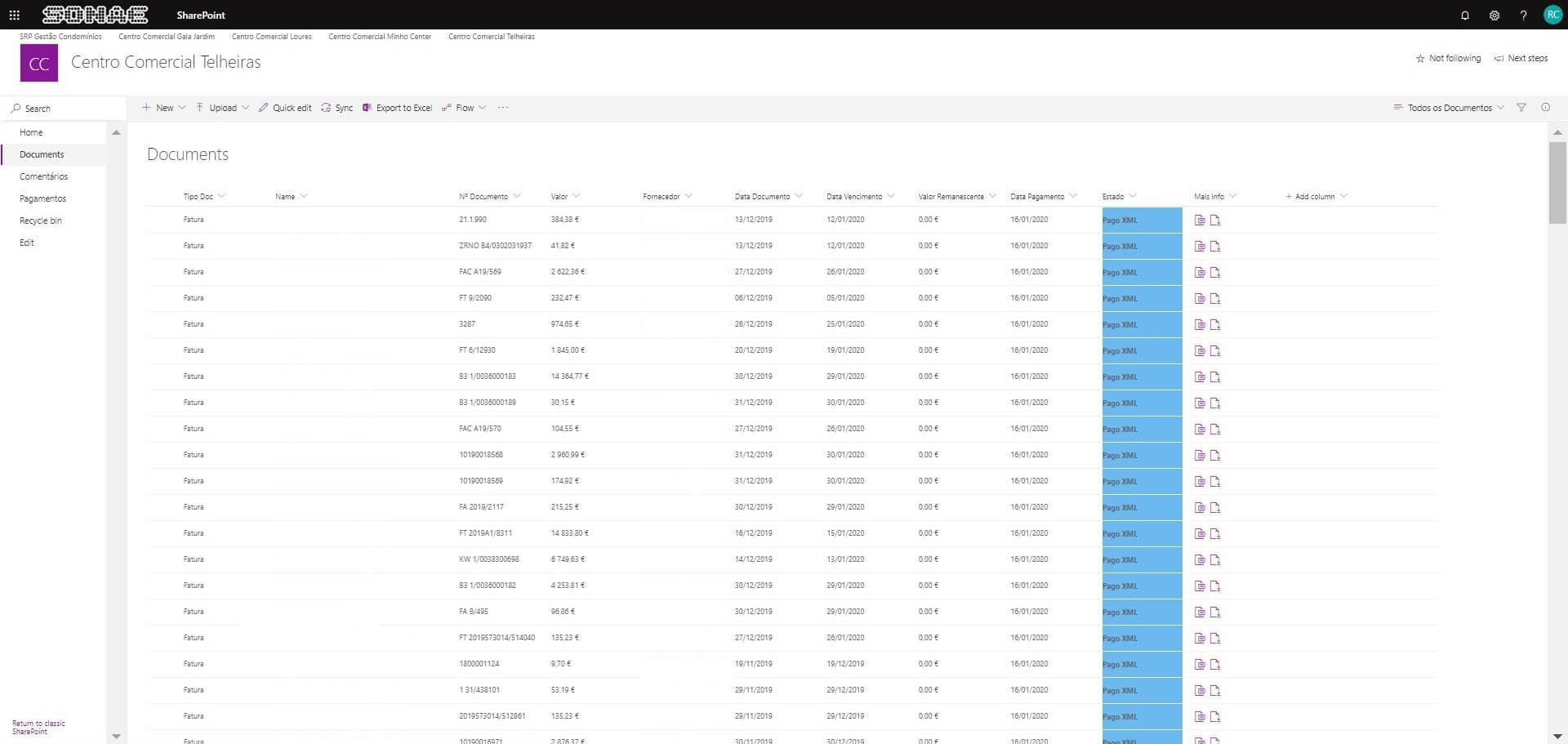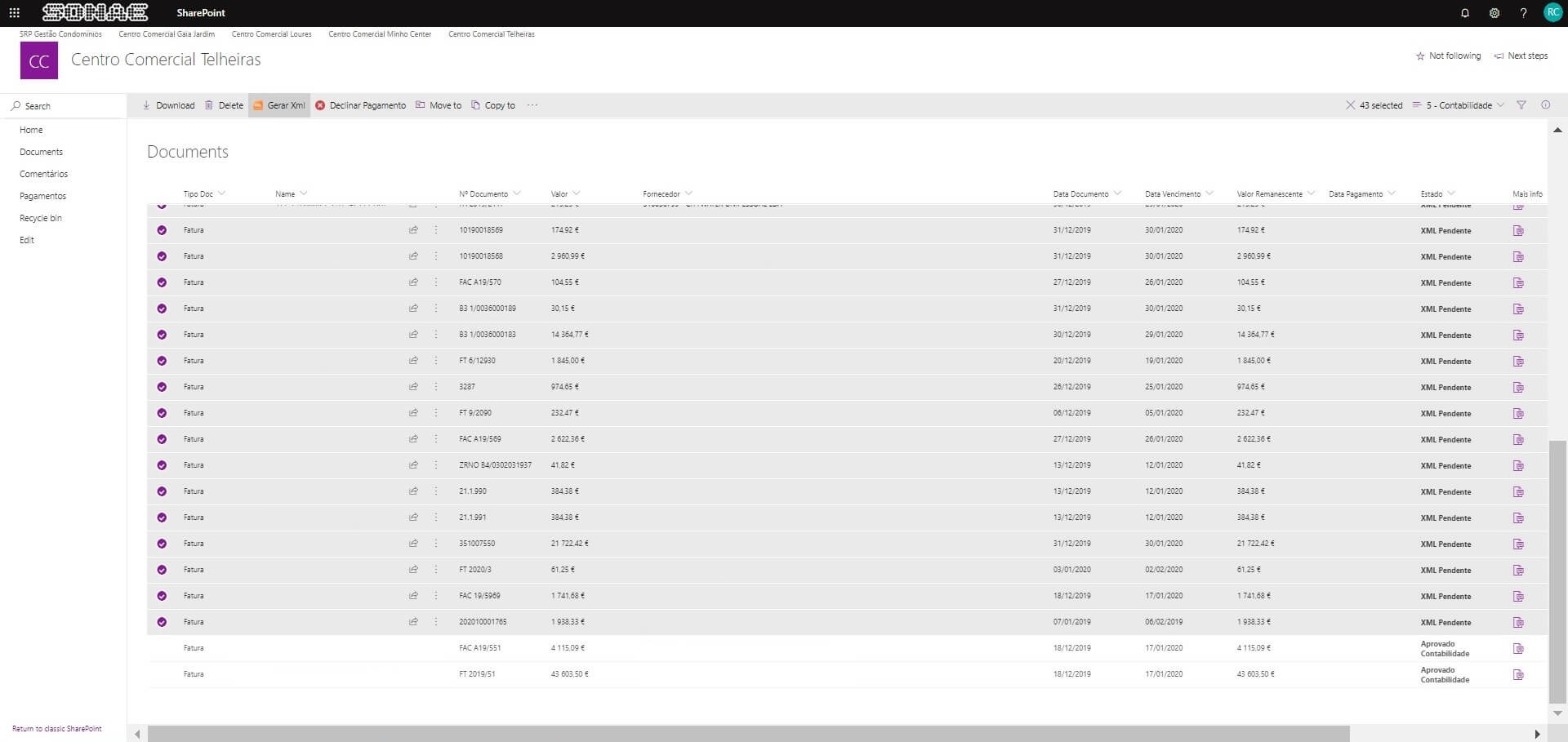 As expected, the suppliers' area features a list of every company and professional that provides or has provided services to these condominiums.Users can add new suppliers using a form native to SharePoint or a method akin to working on an Excel spreadsheet.Supported information fields include IBAN and SWIFT to make payments as immediate as possible.
A new payment process starts as soon as an Assistant uploads and registers a new invoice in the platform. From then on, its payment must be validated by a multi-layer chain of command before being issued. This chain of command is composed of a Manager, a Coordinator, and a Director before reaching Sonae RP's Backoffice team, where the payment is processed. Each user has its own profile with its own set of tasks and permissions, so everyone knows what needs to be done to keep the workflow going.
Each payment validated in this chain is sent to the next person in line until it reaches the Backoffice team. If for any reason someone declines the payment, it's automatically returned to step 1 (Assistant) for revision. Comments may be added at any stage of the approval chain, whether the payment is accepted or declined.
Once the payment reaches the Backoffice team, the user must verify if the invoice is ready to be paid or if any event must firstly be verified (such as a specific date, or if a credit note needs to be received before payment issue). If payments are dependent on any circumstance, the user can manually lock it for the time being and unlock it after the event is verified.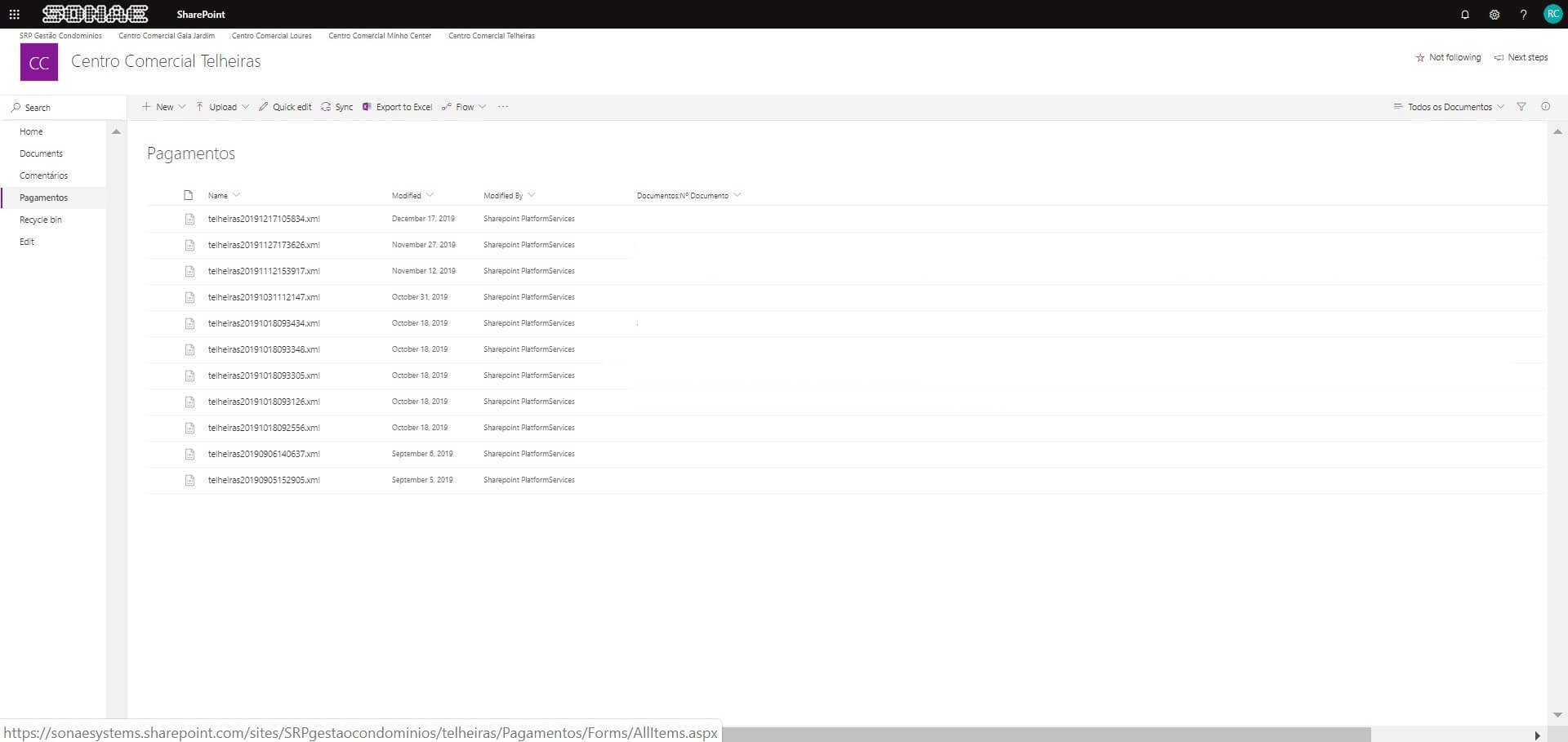 The Backoffice team can select any number of eligible invoices and pay them using the method of their choice:
By check – they must manually flag it as paid, and may upload a picture of the check as proof;
By setting up a direct debit – they must manually flag it;
By bank transfer – An XML file with info on selected invoices is generated in the payments' library. That file is then manually uploaded to a home banking service and payments are processed;
Sonae RP's trained a few employees to use their new payments platform and initial feedback was very positive, with the consensus being it was simple and exactly what they were hoping for.
"The solution is simple and useful; and, that's exactly what we asked DevScope for."

Carla Nora, Business Partner Analyst Corporate Functions
The adoption of this platform resulted in a massive reduction of email and Excel file exchanges and was a much-welcomed time saver for everyone involved in the process of payment approvals. Perhaps more importantly, it also removed all inconveniences associated with the need of having someone physically present to sign checks for approved expenses.
Developed a payment processing platform on SharePoint Online;
Introduced fluidity to a multiple-layer chain of command through Microsoft Flow;
Reduced Sonae RP's dependency on physical documentation and the physical presence of key-personal;
Does your company need to implement a similar solution? Contact us.
Are you a DevScope client and would like to have your case study featured here? Get in touch.