Client

Petrotec

Role

Products

Year

2021
The Petrotec Group is made up of several companies that produce, sell, and provide technical assistance to equipment for storage, distribution, and retail in the oil industry. Among others, Petrotec manufactures fuel pumps, vehicle washing equipment, and payment and automation systems for fleets and gas stations. Petrotec is the market leader in the Iberian Peninsula, but its activity extends to the entire globe. The company's distribution network covers over 84 countries and employs over 1,100 people.
The problem:
Petrotec was looking for a way to democratize internal information sharing. The company was using PowerBI Robots to send scheduled reports to employees, but the static screenshots fell short of the interactivity they were seeking. After looking into Power BI Pro, the company concluded that it would be too expensive to purchase a Pro license for everyone when most users would only be using its sharing feature.
The solution:
PowerBI Robots was widely used at Petrotec, so the company is familiar with DevScope's products and was interested in PowerBI Portal when it launched. PowerBI Portal answered any internal data-sharing needs and the use of Microsoft's Power BI Embedded service makes it a more affordable alternative to Power BI Pro at companies as large as Petrotec.
Additionally, Petrotec was looking to group all of its Power BI reports and dashboards in a single platform and PowerBI Portal does just that. After connecting the company's Power BI account to PowerBI Portal, Petrotec can pair reports and dashboards with users of their choice. They are currently only sharing data with other company's from the group, but PowerBI Portal also opens up the possibility to share reports with clients, suppliers, and anyone outside their tenant.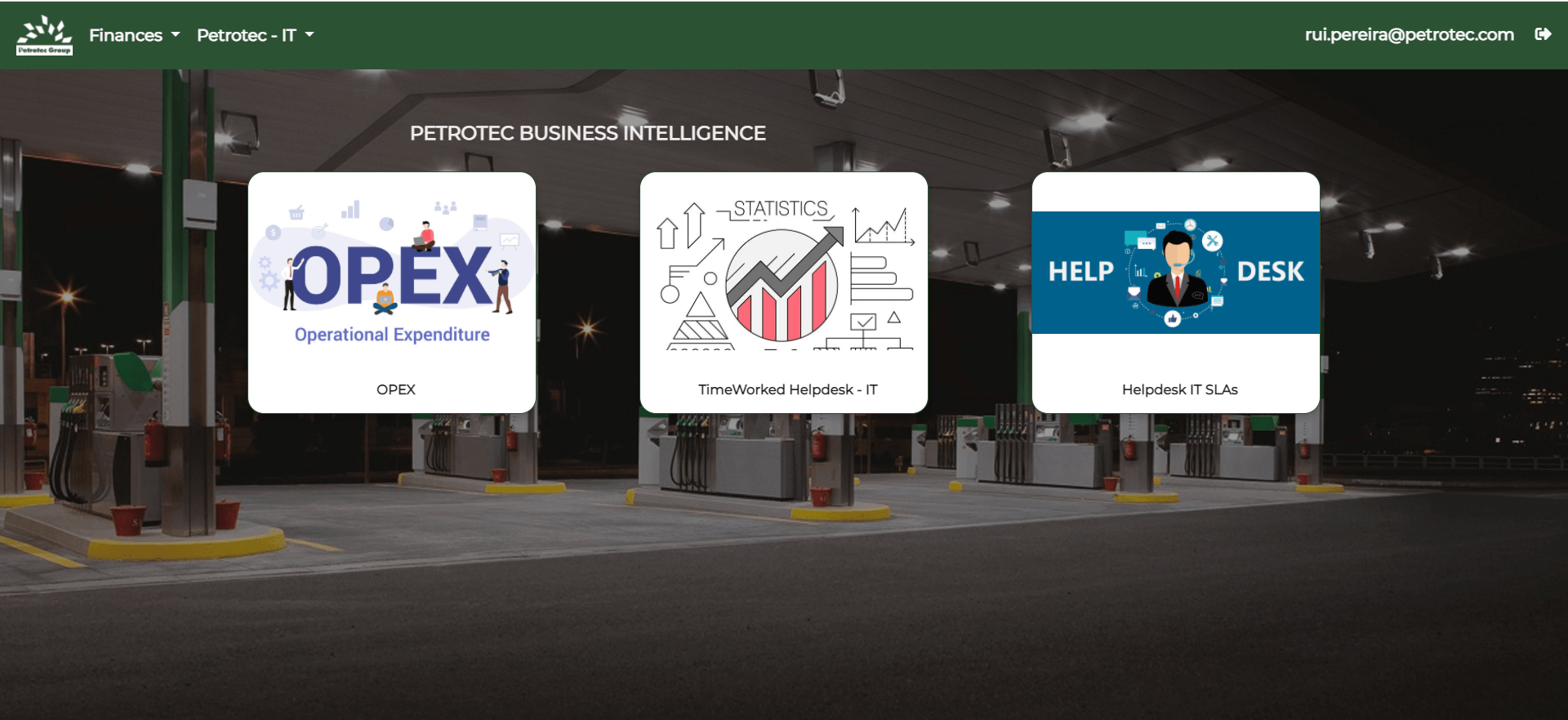 Playlist access is set in PowerBI Portal's Backoffice, and Petrotec uses this feature extensively. While some reports, such as sales data, budget compliance data, or accounting are shared with several sections at Petrotec, working areas like production, services, or human resources also have their reports, which aren't accessible by anyone outside it.
"PowerBI Portal has been a very productive and efficient tool for concentrating all the group's information in a single place."

– Rui Pereira, Global IT Manager at Petrotec
The results:
Adoption of PowerBI Portal at Petrotec was quick and the web tool is now part of the company's daily activity. Sharing is easier than ever and users can now access fully interactive reports at any time and anywhere.
"The adoption of DevScope's tool also came with an added benefit: with PowerBI Portal, many came in contact with Microsoft's BI platform's potential for the first time in action and made the leap from Excel to Power BI."

– Rui Pereira, Global IT Manager at Petrotec
Petrotec is currently focusing on using PowerBI Portal to improve internal processes, but the next step is to open the portal to external users, namely clients.
Do you want to learn more about DevScope's products? Contact us.
Are you a DevScope client and would like to have your case study featured here? Get in touch.