Client

Medvida

Role

Business Intelligence

Year

2019
Fast and accurate information is vital in any company, but even more so when its operation and HQ are continents apart. At Medvida, Power BI bridged that distance in record time.
The Medvida group serves the health sector in the Angolan market, supplying retailers, grocers and hospitals all over the country. The group is made of three companies:
Medvida is a leading compress and medical wrapping cloth maker, producing over 104M units of all sizes per year;
Codimed imports and distributes medicine and medical supplies in Angola;
Real Saúde operates a chain of pharmacies in the territory;
Despite having most of their activity in Angola, Medvida's base of operations is in a whole different continent, in Portugal. Part of this team's job was to regularly create financial reports for each of the groups' companies. To this end, they extracted data from the Primavera management and operations software and later handled it on Microsoft Excel. On top of being a time-consuming process, some information had to be manually introduced in Excel, such as missing invoices and a few records, which led to incomplete reports, something the team tried its best to avoid. Medvida needed a new way to report on the group's data, one with fluidity and reliability.
Medvida contacted DevScope after learning about the Power BI project we developed for SPAR. Their request was on a completely different scale but had some of the same goals: connecting data from several companies in a single, central place where it could be analyzed with the necessary accuracy and security.
"Our goal was to standardize the Medvida's Group accounting and financial information, making it more organized and clearer, and easing our analysis. This goal was definitely attained with the Power BI project."

– Nuno Monteiro, Financial Controller, Medvida
Data would be extracted mostly from Primavera, a popular management software we often work with. Additionally, some data would be fed through Excel files with fields handled outside Primavera, at least for the time being.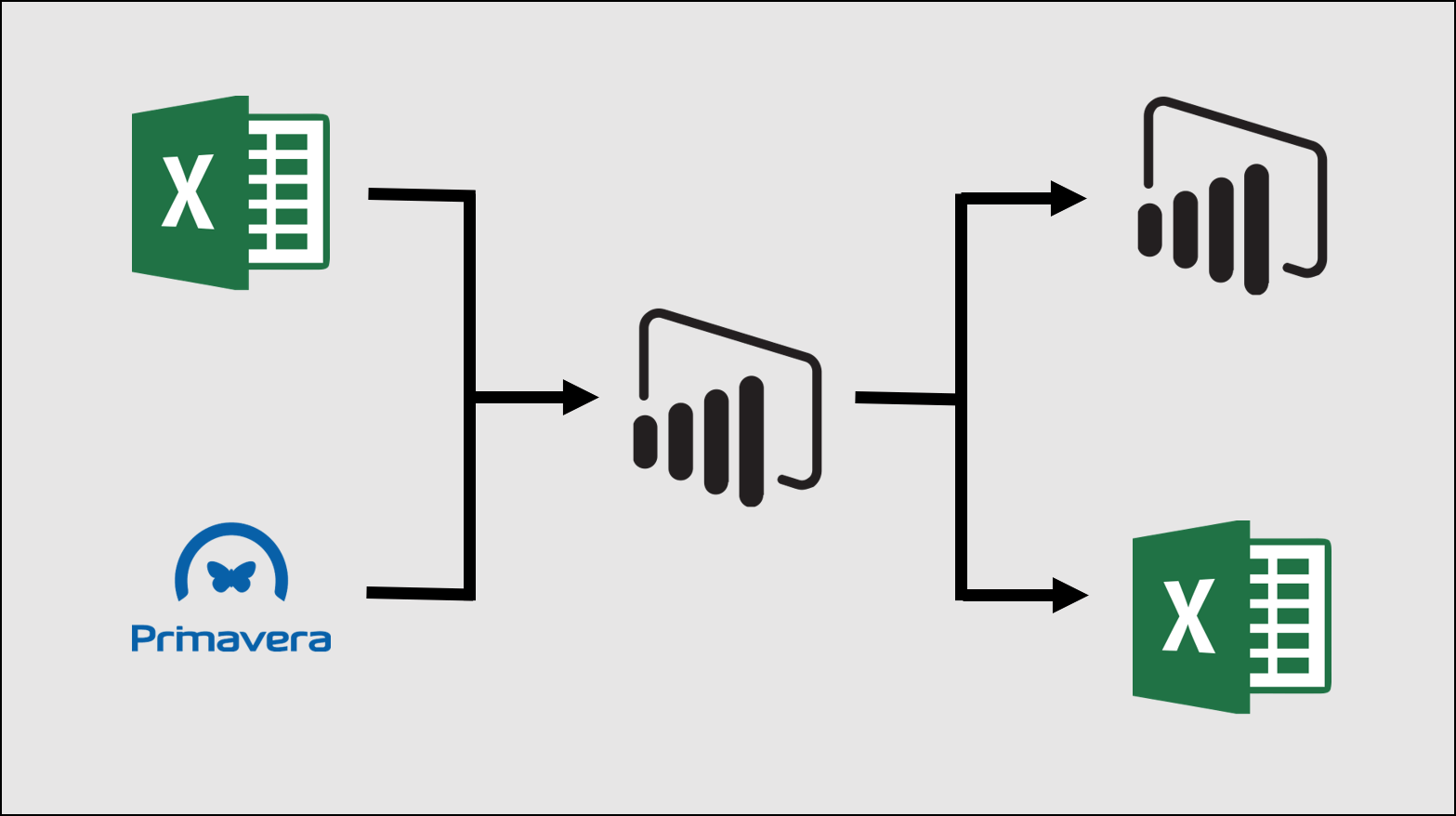 Putting the right team on the job
We tasked Ruben Cunha and Joana Barbosa, BI Developers, with this project due to their experience in financial accounting. Working closely with the Medvida team in Portugal, they set up a financial dashboard for the whole group, as well as individual dashboards for each of its 3 companies. Presently, each of these dashboards is made of 3 different reports: Profit and Loss (P&L), Balance Sheet and Trial Balance. Despite not having any formal training in Power BI, the Medvida staff learned the ropes as they provided our team with the information required to complete the project.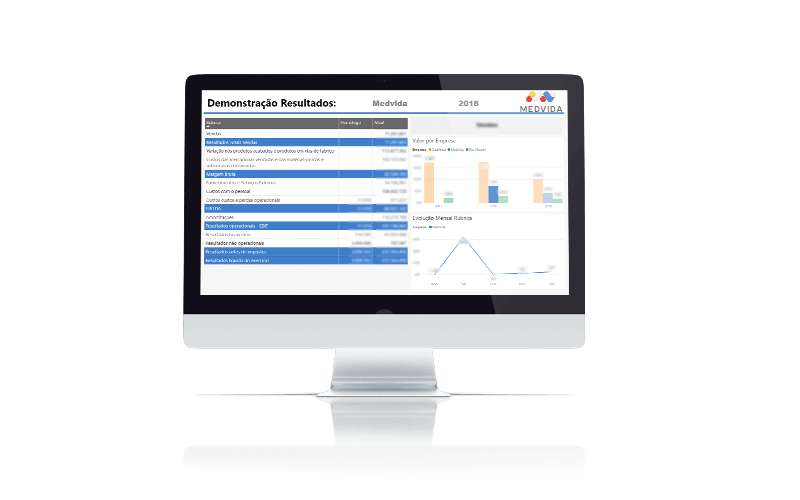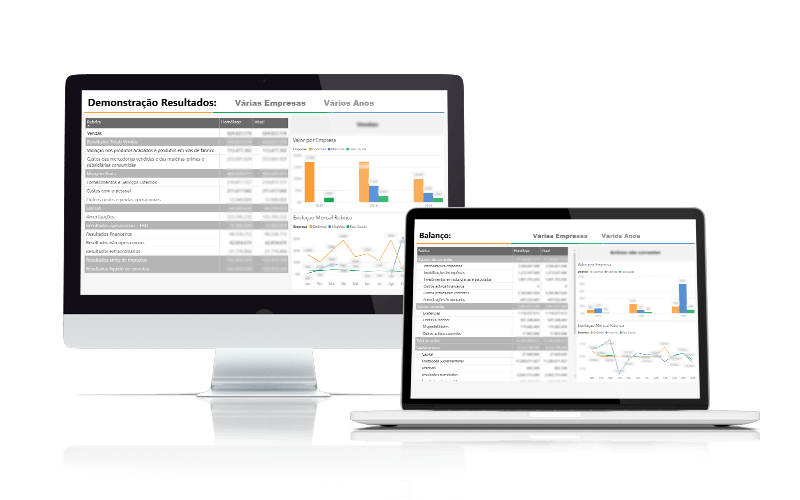 DevScope's BI team is used to start projects by tackling the financial area, so over time, they've managed to streamline the deployment of Power BI dashboards and reports geared towards it and created a ready-to-deploy financial solution. This translates to faster times and lower costs for the client while leaving enough room for customization. Despite coming with a set of pre-made reports, users can easily build their own reports and analytics for all items in their Power BI.
"We've increasingly come across a need for financial reports among our clients so we started accumulating some knowledge on the subject. Because the basis of these reports doesn't change that much between companies, we managed to set up a way to give clients an agile solution along with the tools to perform a rich in-depth analysis. We're very pleased that Medvida was able to quickly extract some value from this solution."

– Joana Barbosa, BI Developer, DevScope
With the help of our financial dashboard, Medvida consolidated financial statements and can now display them by company. Additionally, the company has all kinds of useful financial analysis at its disposal. These include historical comparisons, dynamic budgets, or items' evolution over time. Lastly, Medvida had access to detailed information on each item according to the accounts feeding them.
"This tool added value to our companies, allowing us to have a variety of financial reports in a faster and more efficient way while avoiding time losses and reducing the probability of skewering data from the Primavera ERP. Before adopting Power BI, our reports were done manually in Excel."

– Nuno Monteiro, Financial Controller, Medvida
The Medvida project was done in a little over two weeks. The company greatly benefited from having well-defined data sources, but also from Joana and Ruben's expertise in financial accounting and in deploying projects of that nature. Reports are now done more frequently, more accurately and in record time. Medvida plans on escalating the use of Power BI to other areas of their business, starting with the commercial team.
"This project was very swift thanks to the excellent organization of the DevScope team, namely Joana and Ruben, who started and finished this project with high professionalism."

– Nuno Monteiro, Financial Controller, Medvida
The financial BI solution our team deployed at Medvida is itself an ever-evolving project. Because accuracy and implementation time are prioritized, the solution requires very little set up to be up and running. In fact, a chart of accounts along with the mapping of all user accounts is all it takes for our team to set up a customized financial report with book entries by account, date, company, debit value, and credit value.
Unified the Medvida group's financial data in a single, central Power BI;
Implemented a scalable Power BI solution in record time;
Fine-tuned a ready-to-deploy Power BI financial solution;
Do you want to learn more about DevScope's solutions? Contact us.
Are you a DevScope client and would like to have your case study featured here? Get in touch