Client

Logoplaste

Role

Portals & Collaboration

Year

2022
Logoplaste is a global value-added service provider and producer of rigid plastic packaging for well-known fast moving consumer goods companies in the food and beverage, cosmetics, personal care and household industries. Founded in 1976, the company is the pioneer in the wall to wall, embedded manufacturing model, significantly reducing CO2 emissions by eliminating transportation of empty bottles and secondary packaging, improving the overall environmental impact across the entire supply chain. Logoplaste currently manages 63 plants in 16 countries.
Logoplaste's previous website wasn't designed to accommodate the needs the company started experiencing in the last year and a half. Developed by DevScope the old site's back office was limiting Logoplaste's ability to build pages as well as create content, on top of that the version of Umbraco CMS was not keeping up with demand. The company needed a new site with a new back office that would provide more freedom and autonomy. Logoplaste decided on a new website as the centerpiece for a complete branding and user experience revamp.
DevScope was chosen, once again, to be the technical partner. Past experience and a relationship based on trust and teamwork were also key factors in the decision process.
"I do not have a technically oriented mindset, I know what we need and how I want it displayed, so our information, or news, is appealing and gains the most traction with our visitors. That's as far as I go.

With the new back office I am independent to upload information. It is easy to use and includes a preview option so we can see what will be deployed before it goes live. It is also stress-free as it adapts perfectly to all devices, including an amazing experience for mobile."

– Magda Merali, Internal Communication Manager at Logoplaste
Developed in Umbraco 8 and using the Umbraco Igloo theme, Logoplaste's new back office follows the company's recently developed look and feel and was built with a focus on usability. Because the website's structure was already settled/installed? when we picked up the project, we aimed to offer Logoplaste a modular page-building experience that could be simple enough to use yet complex enough to give their team the freedom to build whatever they want.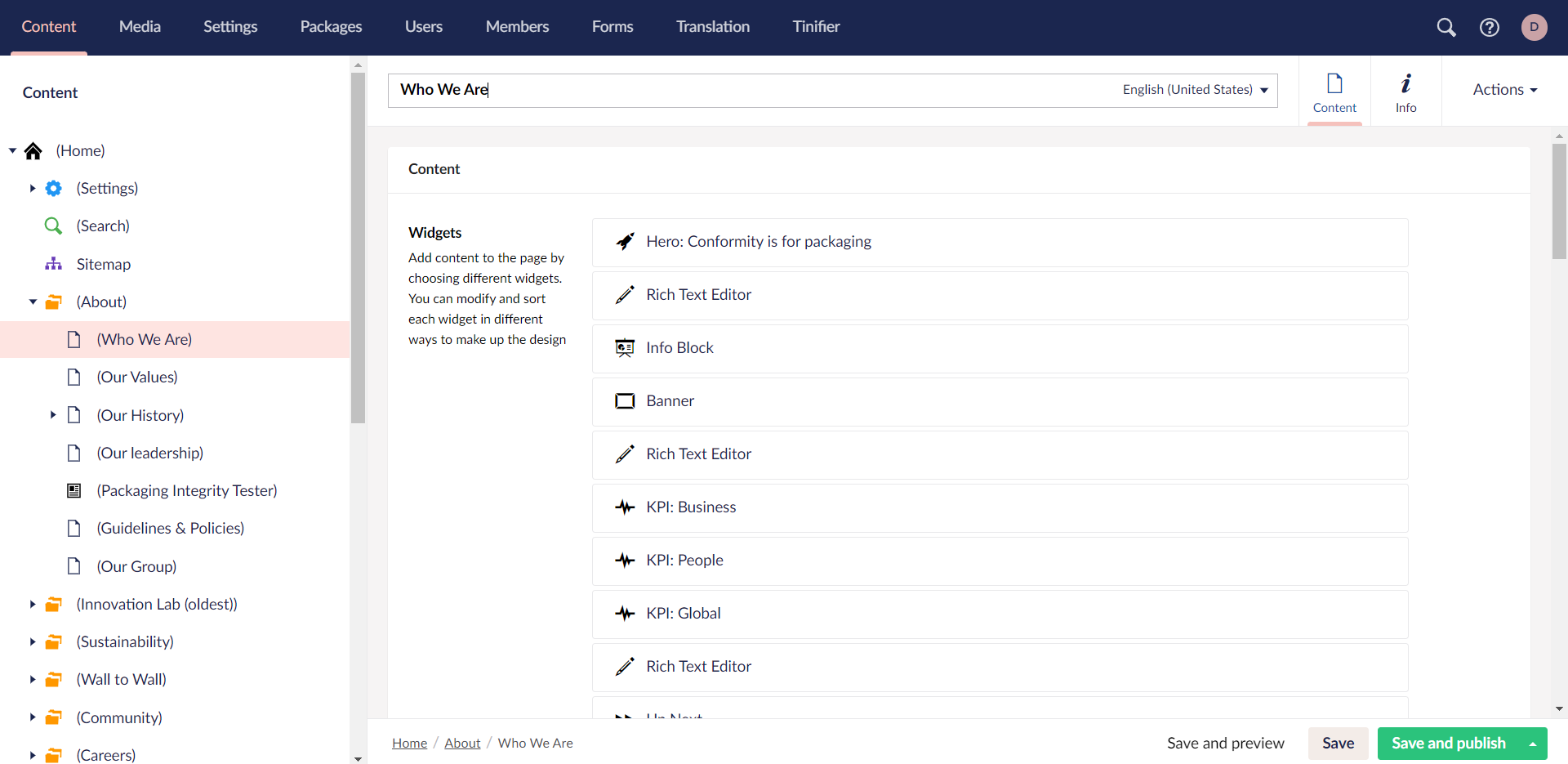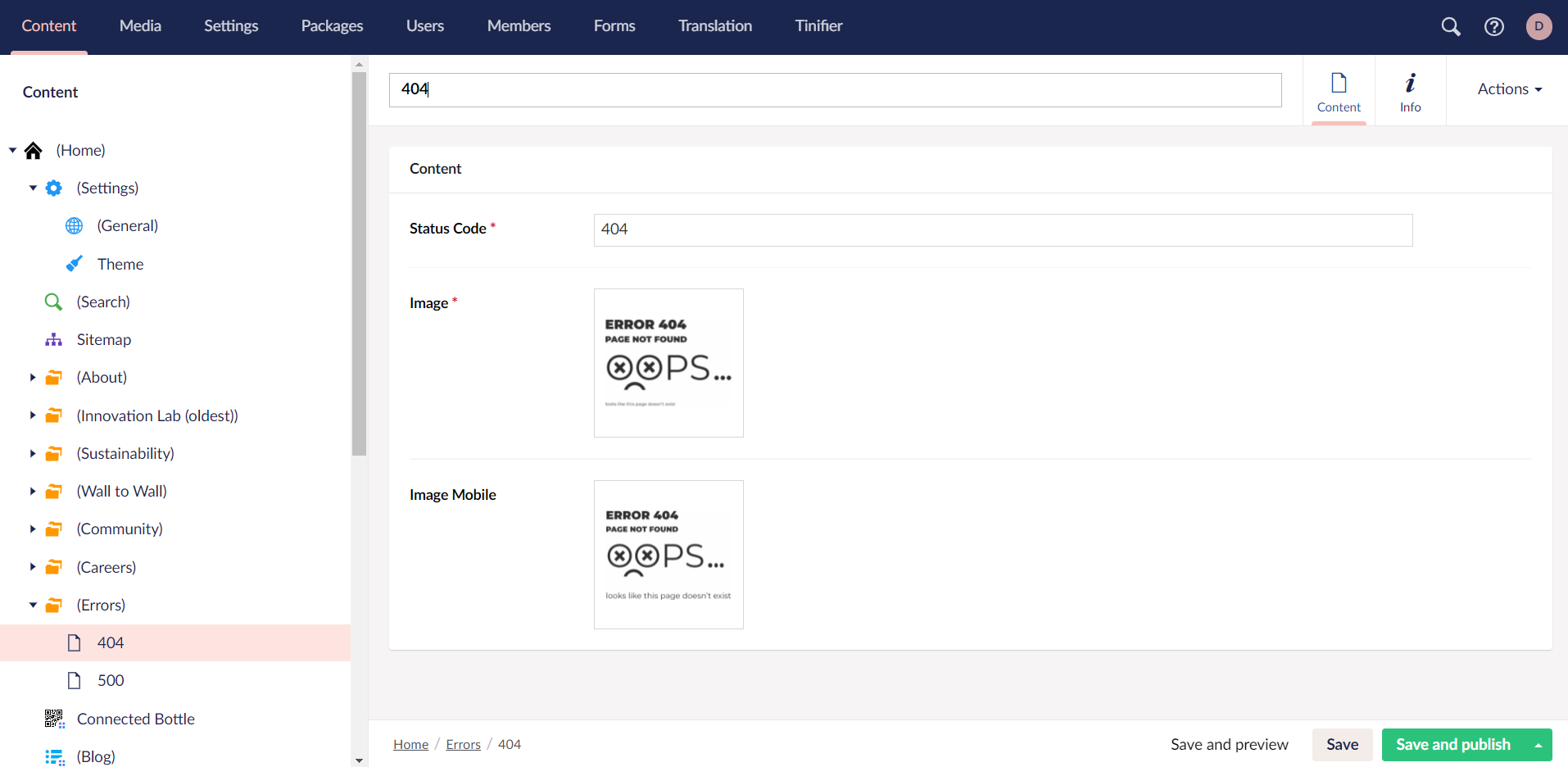 The back office builder is better organized than the previous version of the website, and features dynamic design components that grant the team the autonomy to design and build any website pages, be it company news, case studies, corporate program pages, or whatever they need at a given moment. All pages, including newly created ones, have a responsive design with an enhanced mobile experience. Some elements, such as videos and the floating contact button, are only available for the desktop version, to ensure the best possible experience on mobile devices.
With business scattered across the globe, newsletters are very important to foster Logoplaste's business and recruitment needs, so the website also features newsletter contact integration with Sendinblue. The team can build newsletter templates in Sendinblue's back office and manage subscriptions fed directly from the website. One integrated environment featuring two synchronized tools.
Logoplaste went from a back-office that only allowed their communications team to create pages based on – closed templates to a new, easy-to-use, page builder with total freedom, replicated for all devices. The team is autonomous and no longer needs to meet with DevScope to implement complex pages.
"We have the freedom to create whatever we want."

– Ana Ferreira, Multimedia & Design Specialist at Logoplaste, Project Lead for the new website