Client

FC Porto

Role

Portals & Collaboration

Year

2018
Scheduling is a vital – if often overlooked – aspect of any organization. The right tool can solve one problem, but client input unlocks the potential to make it much more.
Futebol Clube do Porto (FC Porto) is a Portuguese sports club best known for its professional football team. Currently celebrating its 125th anniversary, FC Porto is part of the "Big Three" teams in Portugal, and the one with the most international success. A regular participant in the UEFA Champions League, FC Porto is ranked 11th on the UEFA club coefficient ranking and is the team with the most appearances in the tournament (21) along with Barcelona and Real Madrid. Aside from football, FC Porto also has active Basketball, Billiards, Boxing, Cycling, Handball, Roller Hockey, Swimming and adapted sports sections.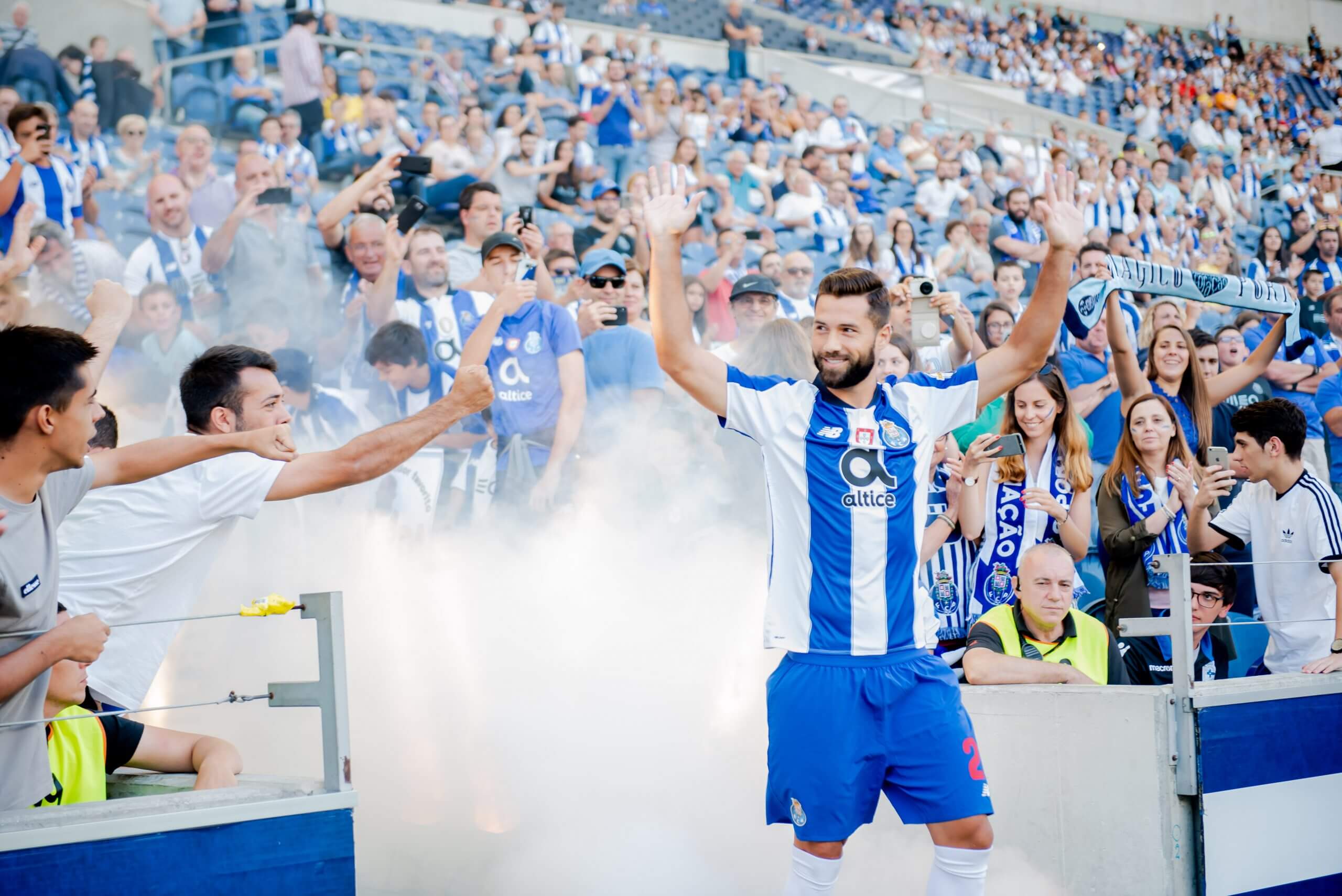 Managing a calendar may sound relatively simple, but things quickly escalate when you have to handle time slots for nine sports sections with several teams each. FC Porto's Planning & Sports department struggled with such a task on a weekly basis. Their working system involved creating several Excel spreadsheets, converting them to PDF and sending them via email to the club's many sections to be filled out. To make matters worse, they had to go through the whole process again whenever a game's schedule changed. Predictably, this intricate process was time-consuming and prone to many problems, so they decided to task Microsoft with the development of a calendar portal designed to manage the club's many sports sections.
Microsoft started working on FC Porto's Calendar Portal in 2014, but given DevScope's Gold Partner status and our previous work with the club, they eventually tasked us with the project. Things were well underway, but there were some bugs in need of a fix, and a few features to implement. FC Porto wanted the portal to be a tool that made everybody's job easier, simple enough to be used by anyone, and easily upgradeable.
The Calendar Portal's panel is split into sports sections. The admin can add new events to the calendar while having a clear vision of the whole schedule to make sure there are no overlapping, conflicting games.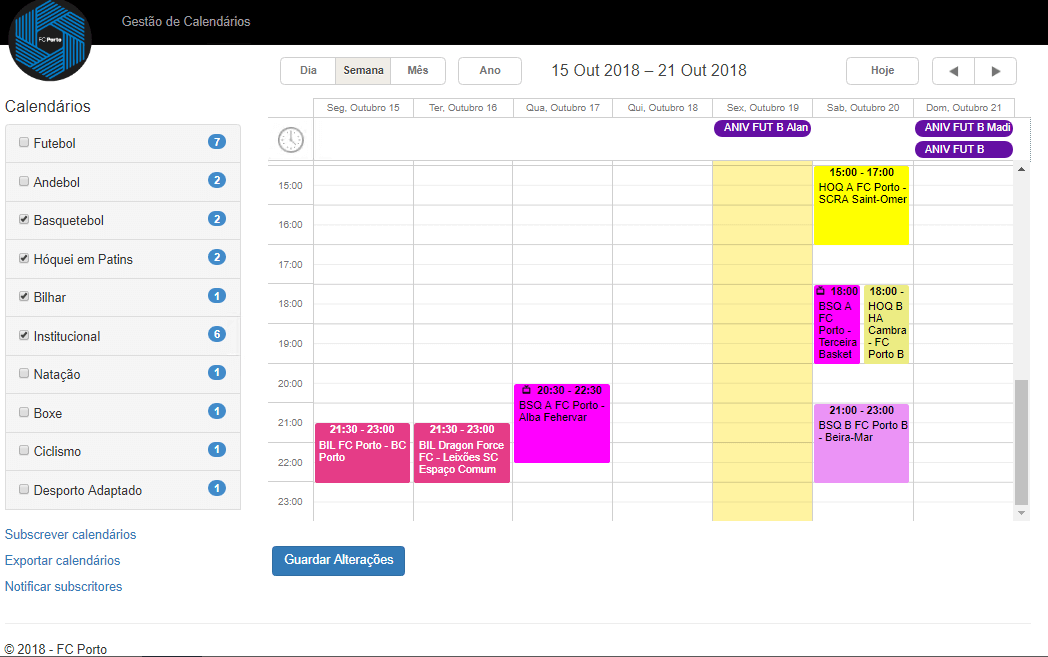 Users can subscribe to as many calendars as they wish and receive any updates via email. Calendars can also integrate with Outlook with automatic updates.
"The Calendar Portal's central management system allows all updates to show up on the subscribed calendar, automatically updating the user of any changes. It provided added value to the club, allowing for more fluidity in information sharing between departments, completely achieving our goal."
– Joana Azevedo, Project Manager at FC Porto
Despite initially designed for Planning & Sports, the Calendar Portal turned out to be a game changer for other departments. Unsurprisingly, FC Porto's Media & Communications benefited the most from it since they work with several partners, such as TV broadcasters and newspapers that must receive information several days in advance, not to mention the multitude of coverage pieces they must prepare in advance.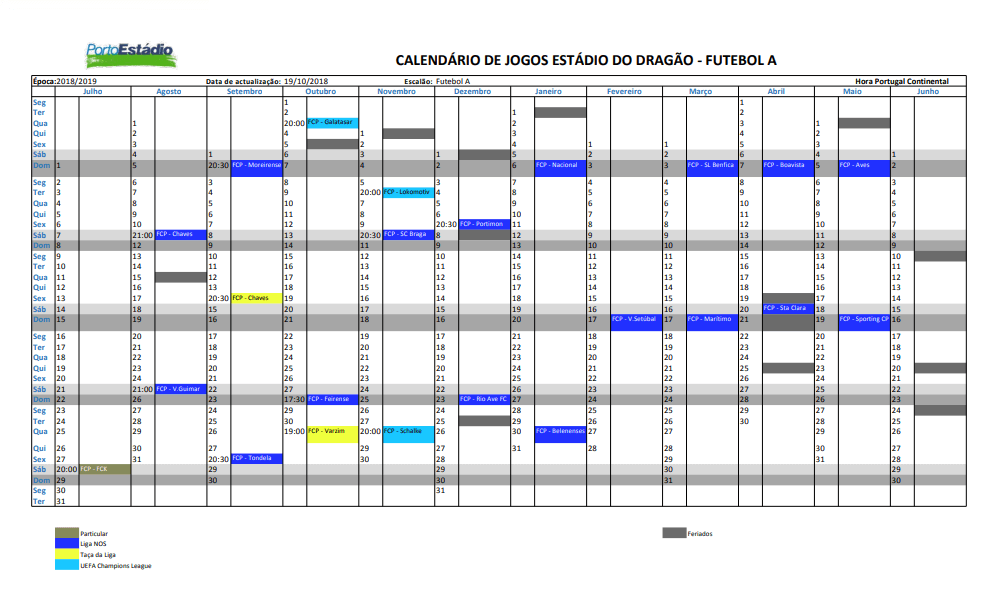 "What took us over an hour, due to spreadsheets and emails everywhere, is now done with a single click."

– Carlos Vaqueiro, Planning & Sports Organization Manager at FC Porto
Operations also found great value in the portal and, to our surprise, tweaked it to automatically send updates and important information to some crucial professionals they work with. Among others, the department is in charge of car parks, admittance, and security at the Estádio do Dragão (Dragon's Stadium), as well as police officers, firefighters, and medical teams, all of whom must be on top of the latest updates to the games. They plan to complement this with annexed maps of the games' venues, so these teams have all the necessary info to work on their logistics.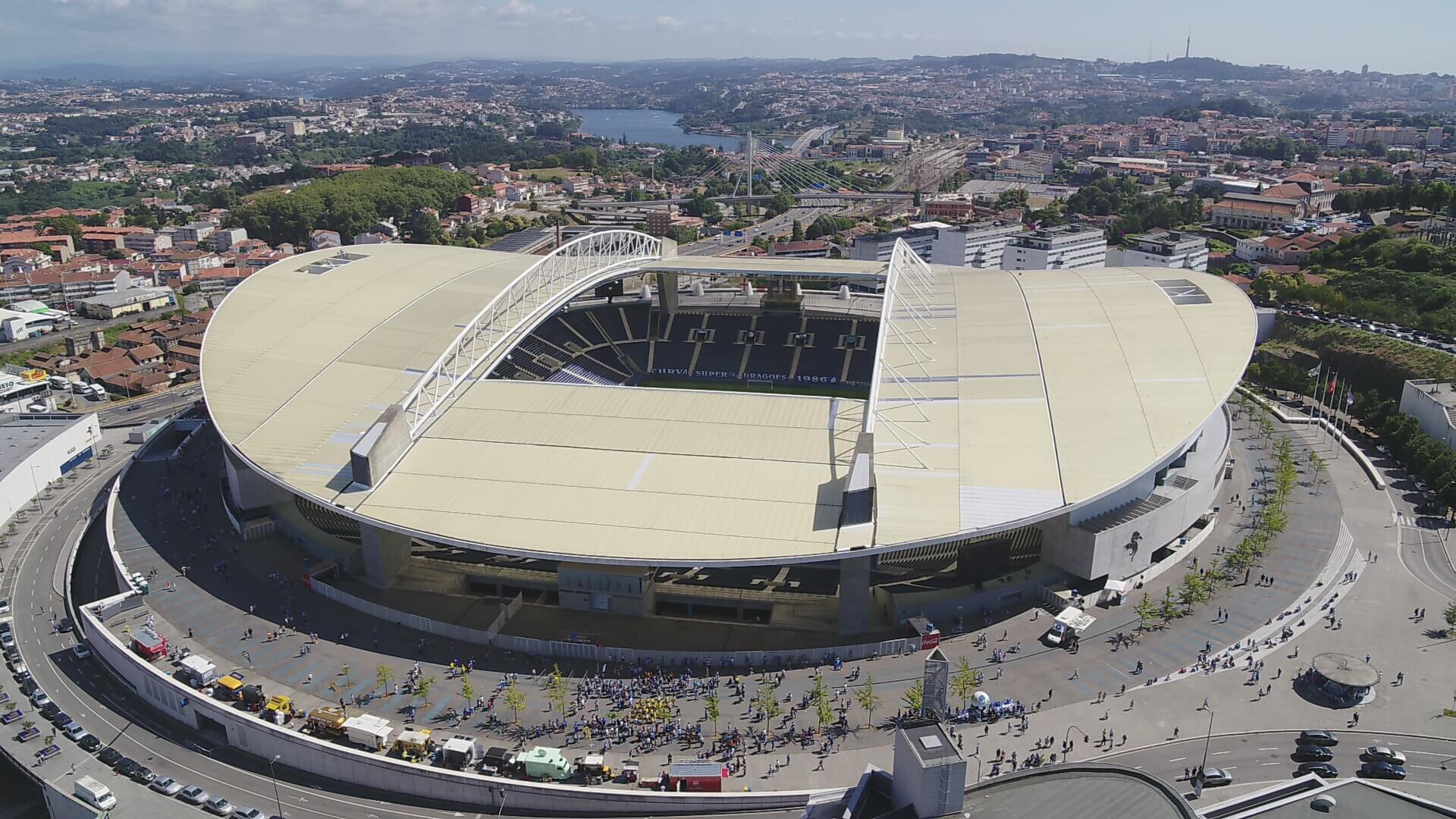 The FC Porto Calendar Portal officially launched during the first week of September 2018 and feedback was overwhelmingly positive. During its two-week launch window, the Planning & Sports Organization team encouraged all departments to send feedback and suggestions to tailor the portal to their needs. Lots of ideas poured in, and work on some of them, such as the mobile version, started right away.
In less than a month, the FC Porto Calendar Portal managed to enroll hundreds of subscribers. A huge push came from the IT department, which placed a shortcut to the platform on everyone's desktop. Curiosity did the rest and 150 people signed up for a calendar on that day alone.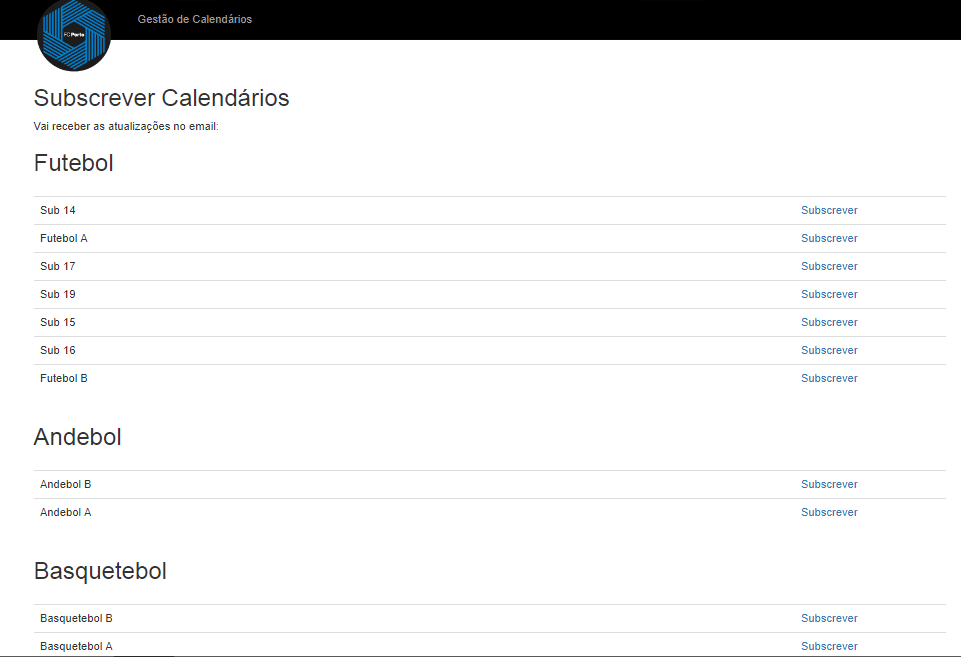 "It's easy to work your way around the new Calendar Portal. Even without prior explanation, people find the information they're looking for, and that's very important to us."

– Carlos Vaqueiro, Planning & Sports Organization Manager at FC Porto
During this period, FC Porto noticed the Calendar Portal could be easily turned into a space occupancy platform with a few tweaks and customization. Since all games are already in the portal, training hours is all they need to add to, effectively, create a spaces management portal. Work on it should start soon.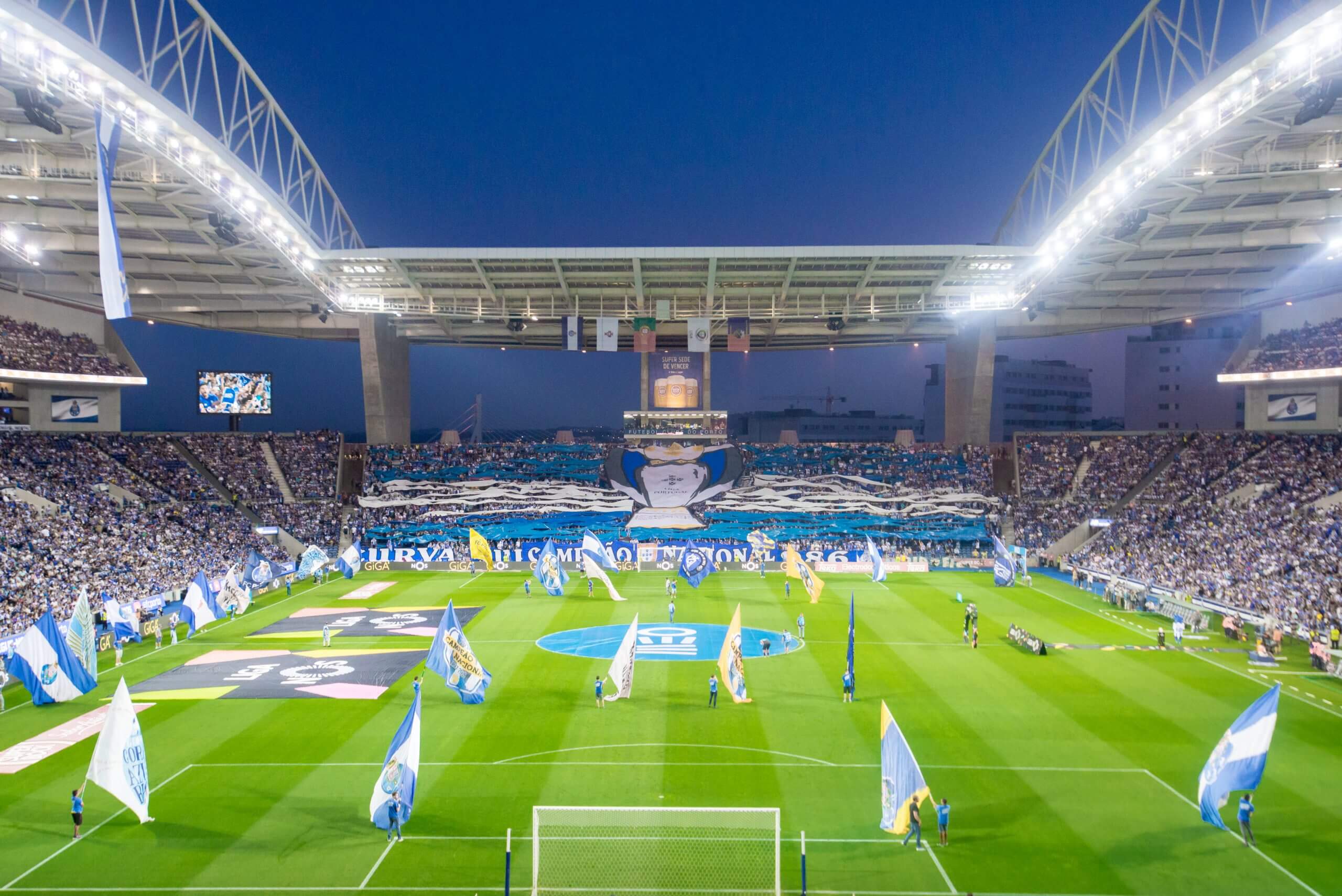 "We managed to create a tool that helps us keep up with the different sports sections' events, allowing us to internally plan and communicate in a more automated and effective way. The solution had a huge adoption rate due to its ease of use and fluidity with which it allows us to provide information to all users, making it indispensable for daily use. We're equating to share the Portal's functionalities with the club's associates and fans in future versions."

– Vítor Pombo, Information Systems Director at FC Porto
Developed a calendars management portal to help FC Porto's Planning & Sports manage the schedule of the club's dozens of teams.
Picked up a work in progress, and delivered it polished, with extra features and plenty of room to evolve.
Do you want to learn more about DevScope's solutions? Contact us.
Are you a DevScope client and would like to have your case study featured here? Get in touch