Client

Consoveyo

Role

Portals & Collaboration

Year

2018
Deep changes to a company's workflow can take some time to get used to but the right solution has the power to get everyone on board since day one.
Created in 1984 as the automation and robotics department of the Efacec Group, the largest Portuguese corporation operating in the electromechanics and electronics fields, Consoveyo grew over the years into an intralogistics business with a global reach specializing in systems integration. The company got its name and identity following an acquisition by the German Körber group, in September 2015, and is now part of its Business Area Logistics System.
Consoveyo works with several suppliers, whose materials have a set of accompanying mandatory documents, ranging from legal authorizations to strict security certificates. At some point during an equipment manufacturing process, the company received these by either email or good old-fashioned paper, but the lack of a central record caused Consoveyo more than a few headaches. The operations team had a hard time keeping up with all the necessary documents, and technicians often found themselves frantically looking for them all over the place by the time production ended. Consoveyo needed a new way to retrieve and handle these documents, but it had to be simple enough, so partners would quickly adapt to it.
Having previously hired DevScope to implement a Power BI solution, Consoveyo contacted us again, this time with a special request for our Portals & Collaboration team. The company needed a portal to list purchase orders, exchange feedback with suppliers, and collect and track any mandatory documents.
The request was simple though we had to keep in mind that this platform was for suppliers who, up to that point, delivered their documents by email or postal service.
In order to make the transition as smooth as possible, registration on the new portal uses each supplier's old unique ID.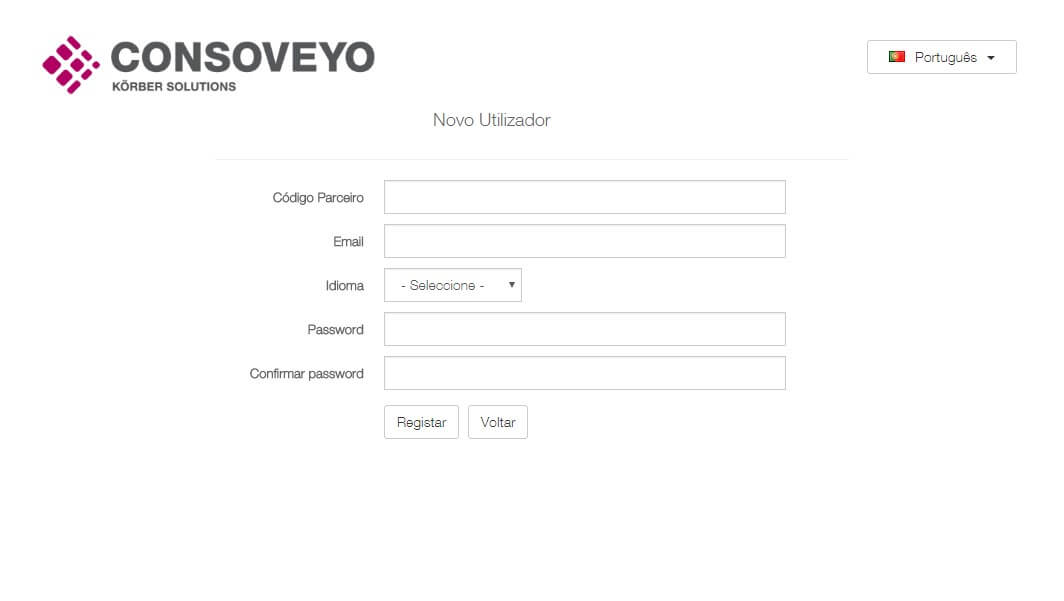 After logging in, partners gain access to the list of purchase orders placed by Consoveyo. Under each order, they can check which materials they have to supply and attach the required documents.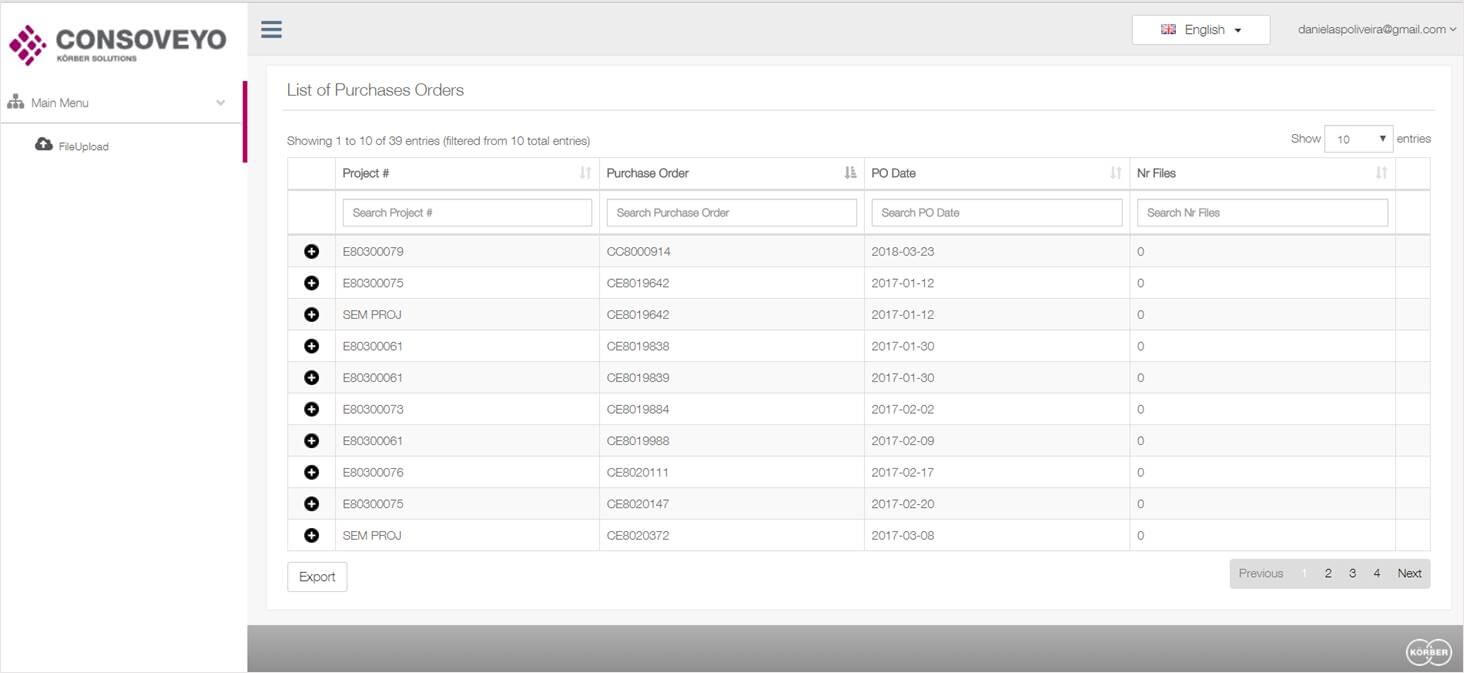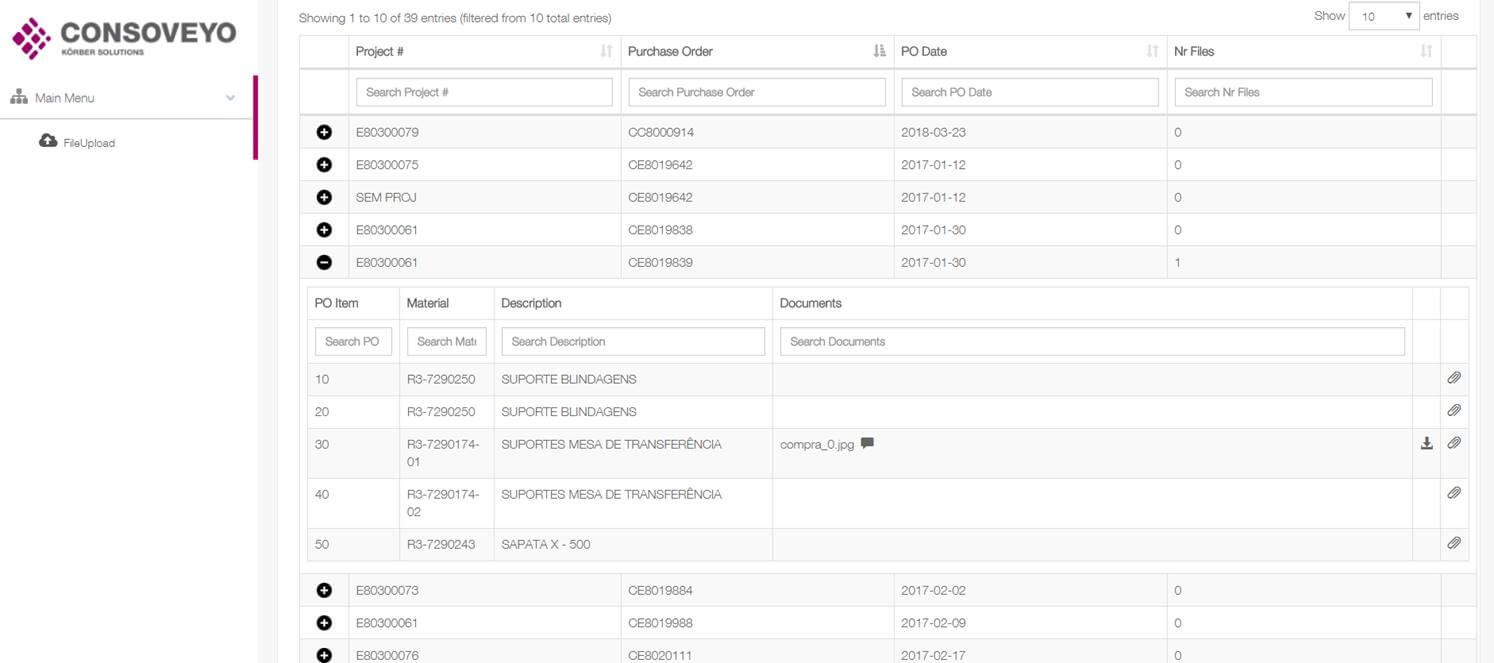 These documents are kept in a central database and can be accessed at all times by any employee with access to the platform, a complete departure from the old days of scanning or simply archiving paper documents, and desperately searching everywhere for them.
On the backend, Consoveyo can manage both partner and employee access to the platform, check the orders list of all suppliers, and access all uploaded documents.
Prior to launching the portal, Consoveyo sent suppliers an email announcing the upcoming changes and a manual on how to use the platform. They also scheduled a meeting to demo it and do a Q&A session. Attendance exceeded Consoveyo's expectations, and suppliers were completely on board with the new portal, seeing it as a much-needed change in the workflow between the company and its partners.
"Partners' reaction to the portal was great, and nobody had any issues using it. There was no resistance to the new workflow whatsoever."
– Isabel Ferreira, IT Master Data Platform Owner at Consoveyo
Consoveyo Suppliers went live on April 16th and was an instant success. Practically every supplier is using it since day-1, and the workload related to documentation of the operations team dramatically decreased since the portal went live.
The portal was also a surprising hit among other collaborators, with many departments asking for access so they could hasten processes they were involved in. This wasn't in Consoveyo's initial plans but made sense from a practical standpoint, so access to it was ultimately extended.
"We no longer have unfinished projects because information is lacking or is very hard to gather. Everything is in a single place. It's more practical and makes way more sense."

– Erica Vilarinho, Marketing and Sales, at Consoveyo.
The Consoveyo Suppliers portal is a work in progress, currently undergoing some aesthetic changes, and receiving some minor functionalities, such as the ability to segment emails and notifications inside the platform. Consoveyo plans to keep improving it and their ultimate goal is to turn it into a fully-fledged orders platform (they are currently placed elsewhere).
Created a portal to ease communications between Consoveyo and its many suppliers, mainly designed for document and feedback exchange.
Created a central record where all documentation can be stored and accessed at any point during the production process.
Do you want to learn more about DevScope's solutions? Contact us.
Are you a DevScope client and would like to have your case study featured here? Get in touch