Client

CHVNGE - C. Hosp. de V.N. de Gaia e Espinho

Role

Modern Workplace

Year

2020
At the heart of a pandemic, reducing risks and having information at hand can help save lives, but when you're working against time, the solution needs to be fast.
Centro Hospitalar de Vila Nova de Gaia/Espinho (CHVNGE) is a medical unit in northern Portugal made up of 3 hospital facilities in the municipalities of Gaia and Espinho. CHVNGE serves a population of around 330.000 people.
DevScope and CHVNGE have worked together for years now, most notably on an Online Analytical Database (OLAP) cube used in hospital management, and the KPI management solution PowerBI Scorecards. In late January 2020, CHVNGE approached DevScope looking to improve some of the work they started doing with Power BI and aiming to develop an app for clinical trials. A kick-off meeting was scheduled for early April, but then a once in a lifetime pandemic took the world by storm and everything changed.
CHVNGE's origins can be traced back to the tuberculosis outbreak of the late 1800s, so the fight against infectious diseases is at the heart of the organization. Like many at the time, CHVNGE and DevScope pivoted and started working on Power BI dashboards covering the impact of the COVID-19 pandemic at the organization. However, the urgency at hand opened both parties to work on anything that could make healthcare professionals at CHVNGE's hospitals' lives easier.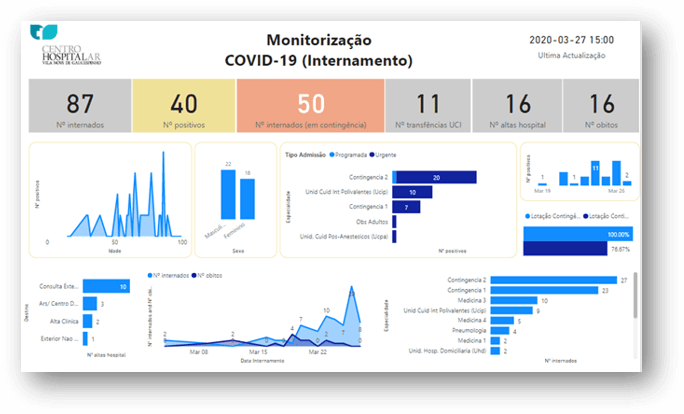 Tiago Teixeira, Infectious Diseases MD at CHVNGE, suggested a solution to tackle the ever-increasing inflow of patients to the hospital. The pandemic meant crowding at the hospital was almost inevitable, but it was a risk they had to avoid.
All patients arriving at any of CHVNGE's emergency facilities would answer a form to assess the importance of their condition and figure the next step. While mild patients would be sent home, those showing serious symptoms would go to a sanitation tent to get tested for COVID-19.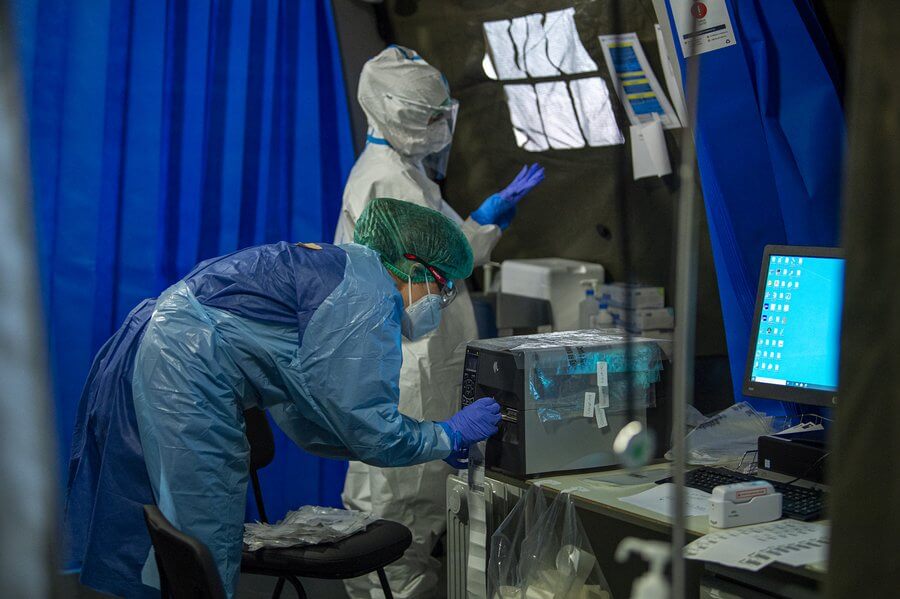 All information was collected on paper, a less than ideal medium that presented a few risks and downsides:
Handling a physical medium that changes hands often, such as paper, presents a risk of contamination for all patients and medical staff involved.
Paper forms require physical space to be stored.
You can't immediately extract data from a paper form. It must be processed by a human and manually entered into a computer for subsequent analysis.
CHVNGE needed a paper-free solution able to both collect and handle patient data, and they needed it fast.
DevScope developed a Power App that mirrored the paper form CHVNGE was using to collect patient information and connected it to the previously developed COVID-19 Power BI Dashboards, allowing data to be immediately processed, stored, and analyzed in real-time.
"Power BI Dashboards are an essential tool for informed management of the crisis."

Tiago Teixeira, Infectious Diseases MD at CHVNGE
Power Apps' main advantage is the possibility to quickly develop and launch apps that work on any device, so it was the perfect solution for a situation where time was a concern.
The app was ready in just a couple of days.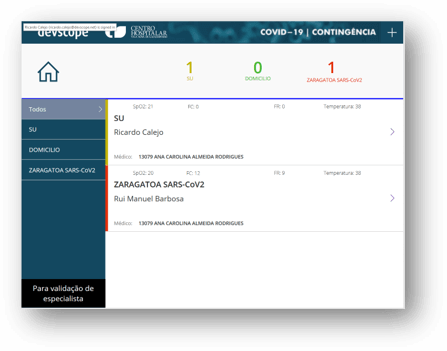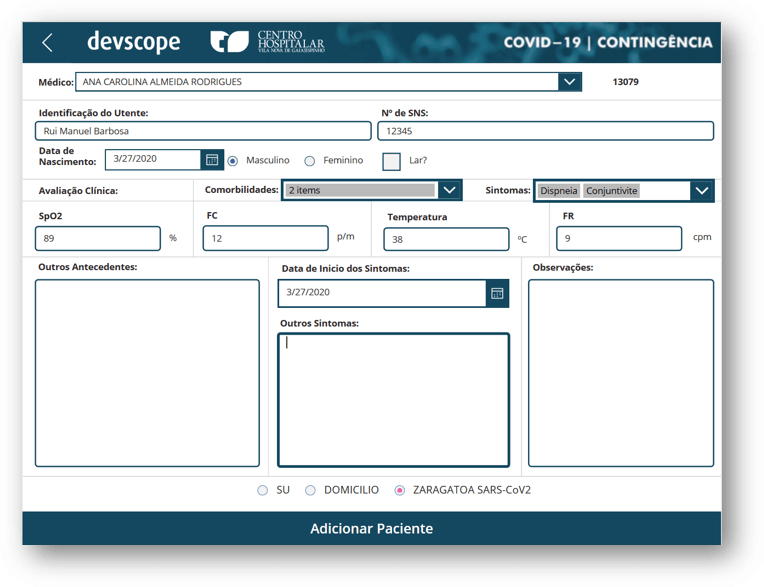 "With its no-code/low code approach, Microsoft Power Platform makes it significantly easier to extract deep insights from data, deploy rich applications, create powerful workflows and automations, and leverage AI. It was fulfilling to help the team at CHVNGE deliver a simple solution, but with great results in such a short amount of time".

Ricardo Calejo, Portals Team Manager at DevScope
The app allowed CHVNGE to start collecting patient data without the risks and troubles associated with paper forms. Data was processed on Power BI right away, and the dashboard was made available to anyone. Because the collected information was standardized, CHVNGE created a flowchart able to support the medical decision and monitor patient influx in real-time, something especially helpful to health workers testing patients for Covid-19 at the sanitation tent, which could now get a concrete idea of the expected workload.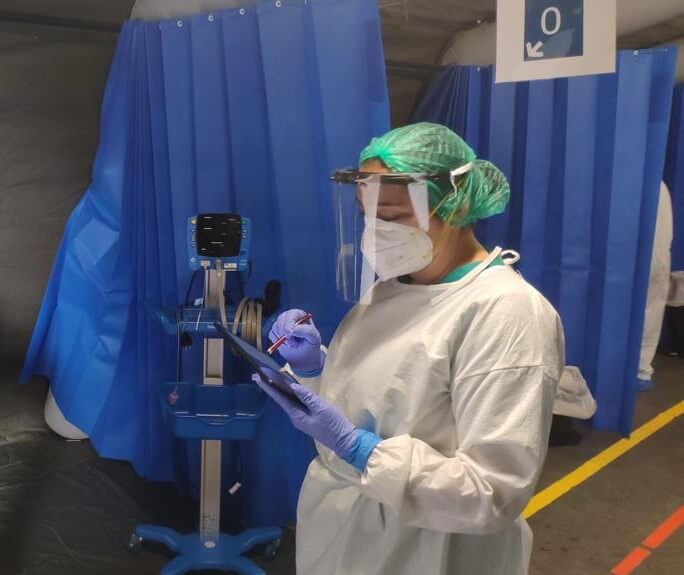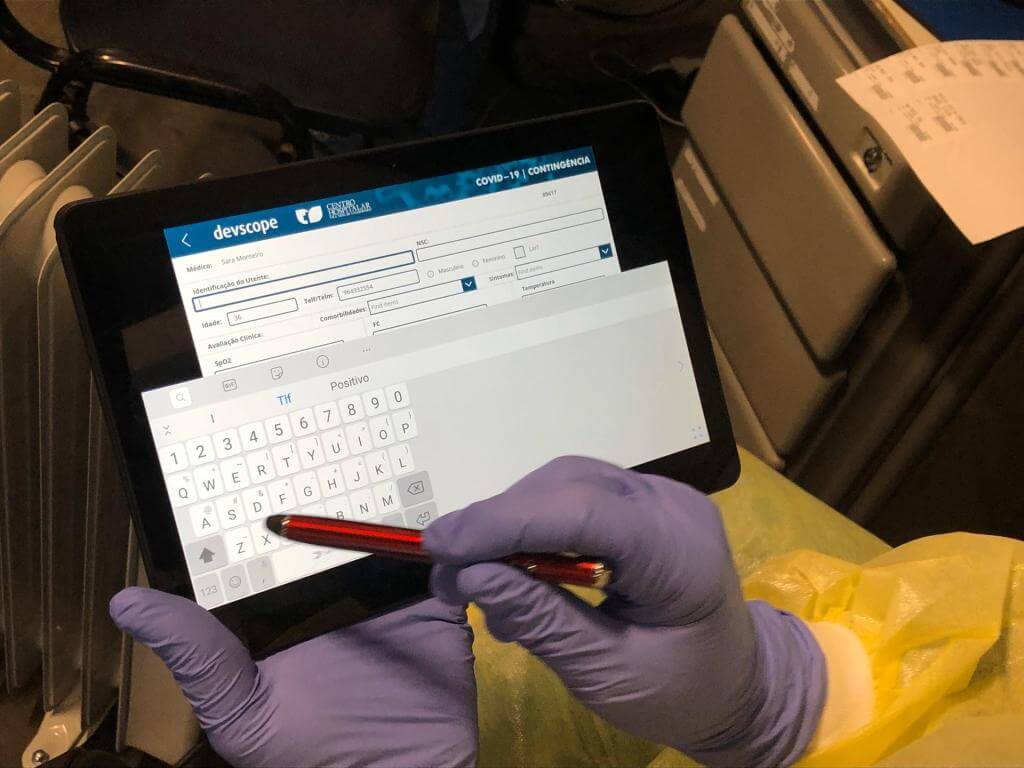 "The app gave us access to all clinical information, to all our processes, and make decisions regarding patients."

Tiago Teixeira, Infectious Diseases MD at CHVNGE
Developed a paper-free data-collection solution in Power Apps in just 2 days.
Connected the app to Power BI so information could be processed in real-time and used to aid the medical decision and predict workload.
Do you want to learn more about DevScope's solutions? Contact us.
Are you a DevScope client and would like to have your case study featured here? Get in touch.